From Tiananmen Square to Times Square, One Chinese Dissident Keeps Fighting for Democracy
Tuesday, June 03, 2014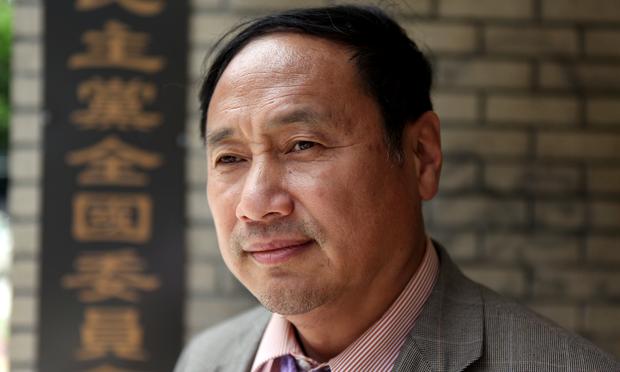 (Stephen Nessen/WNYC)
This week is the 25th anniversary of the Tiananmen Square Massacre, when Chinese troops opened fire on students and citizens protesting for democratic reforms and rights. Many leaders of that movement were jailed and later fled the country. One of them, Wang Juntao, has been living in the U.S. since 1994 and now lives in Flushing, Queens.
He calls himself a "professional revolutionary" and continues to fight for democracy in China.
Chinese activists led by Wang Juntao protesting in Times Square, a weekly ritual for this group who call for Democratic reforms in China. (Stephen Nessen/WNYC)
On the first floor of an office in Flushing, Queens, dissidents' photos line the walls of Wang Juntao's Democratic Party of China headquarters. They include Nobel Prize winner Liu Xiaobo and artist Ai Weiwei. (Stephen Nessen/WNYC)
Wang Juntao hopes to return to China someday, to lead the country toward Democracy. (Stephen Nessen/WNYC)
More in:
Stephen Nessen reports for the WNYC Newsroom and can often be heard live on Morning Edition.