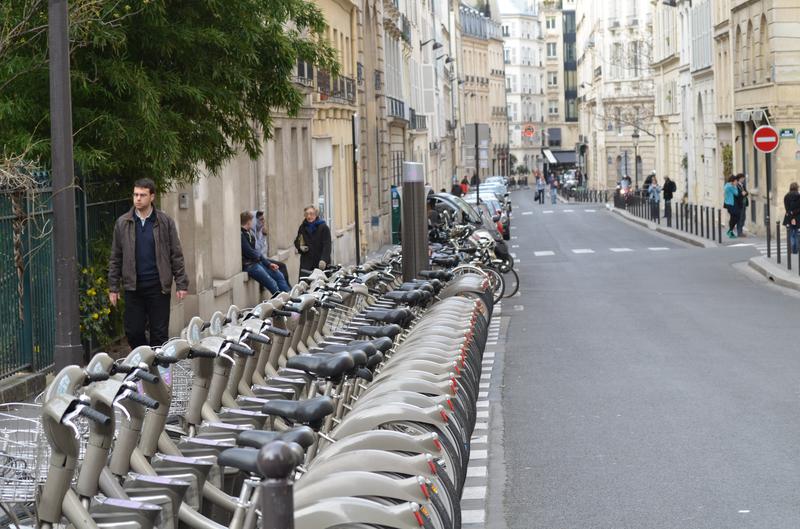 TOP STORIES ON TN:
Power Outage Hobbles Metro-North's New Haven Line; Repair Could Take Weeks (link)
D.C. Suburb, at a "Crossroads," Eyes Bus Rapid Transit (link)
Study: Portland's 'Blue Line' Attracts Most Investment Of U.S. Transit Projects (link)
LINKS FOR THURSDAY:
Secret deal alert: Maryland shifted the route of the Purple Line away from a country club. (WaPo)
NJ Transit will get more than $1 million from Pepsi to decorate stations, trains and buses in advertising leading up to the Super Bowl. (Star-Ledger)
A question for WBEZ's Curious City: is biking in Chicago a risky proposition?
A showdown looms over the biggest transit project in the Twin Cities: the head of the agency building the light-rail line to Minneapolis' southwest suburbs has rejected calls to explore new ways to reroute freight rail traffic to make room for it. As one local mayor said: "If we don't satisfy the railroad … we're stuck." (Minneapolis Start-Tribune)
Vandalism and theft is making Paris's bike-share program dwindle rapidly. "Of the 23,800 bikes that have been provided or promised since it launched, only 14,000 will now remain in service." (Atlantic Cities)
Michigan legislators voted to repeal a little-known law making it illegal for a motorist to display a bumper sticker or other vehicle emblem referencing a group or organization of which they are not a part. (MLive)
Texas officials -- riding horseback -- unveiled the area that will mark the expansion of a highway known as the Tomball Tollway. (KUHF)
What Bill Gates would have done differently: Control-Alt-Delete. (The Verge)