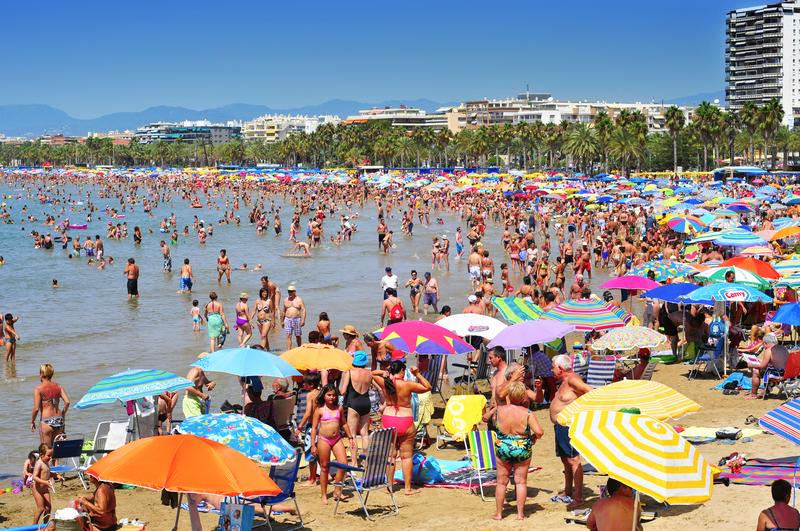 This week's Please Explain is all about how exposure to the sun affects our skin--from tanning to sunburn, from freckles to skin cancers. Dr. Jennifer Stein, of NYU Langone Medical Center's Ronald O. Perelman Department of Dermatology, talks about UV rays, sunscreen, and the cell damage that exposure to the sun causes over time.
Overexposure to the sun can damage our DNA. "When you have mutation in or damage to the DNA of a cell, eventually that can lead to a skin cancer," Dr. Stein said. If you have more than five sunburns between the ages of 15 and 20 you will have an 80 percent increase in the risk of developing melanoma. 
"There really isn't such a thing as a healthy tan," Dr. Stein said. Tanning is a sign that damage is still happening to your skin cells. If you get tan while wearing sunscreen, it means you're not wearing a high enough SPF or that you need to reapply more frequently.
Wear sunscreen that is SPF 30 or higher.  A sunscreen's SPF tells you how long you can stay out in the sun. If you're wearing SPF 30, it means you can stay out 30 times longer with sunscreen than without. You should purchase sunscreen that is "board label, which protects against UVA and UVB. And be sure to use enough.
Avoid being in the sun in the middle of the day.  You're going to get maximum exposure to the sun between 10 am and 4 pm. If you are out during this time of day, try to find a shady spot or pack an umbrella, and wear sunscreen.
Wearing protective clothing is very important.  "Now it's easier to find fashionable sun shirts and rash guards," Dr. Stein said. "The more clothes you wear, the less you have to worry about sunscreen." Be sure to also wear a hat and sunglasses.
Treat a sunburn with whatever feels good. You want to moisturize you skin. Dr. Stein added that feeling feverish, cold, or confused are signs of a severe form of sunburn. If this happens, go see your doctor.
Tanning beds are not safe. "Go with your own glow," Dr. Stein said.
You're likely to get tan by the end of the summer, so don't worry about it too much. Just do what you can. "I never tell people they have to be a vampire," Dr. Stein added. "You can go out and have a good time. You just want to do it in a way to protect yourself from the damage from the sun."