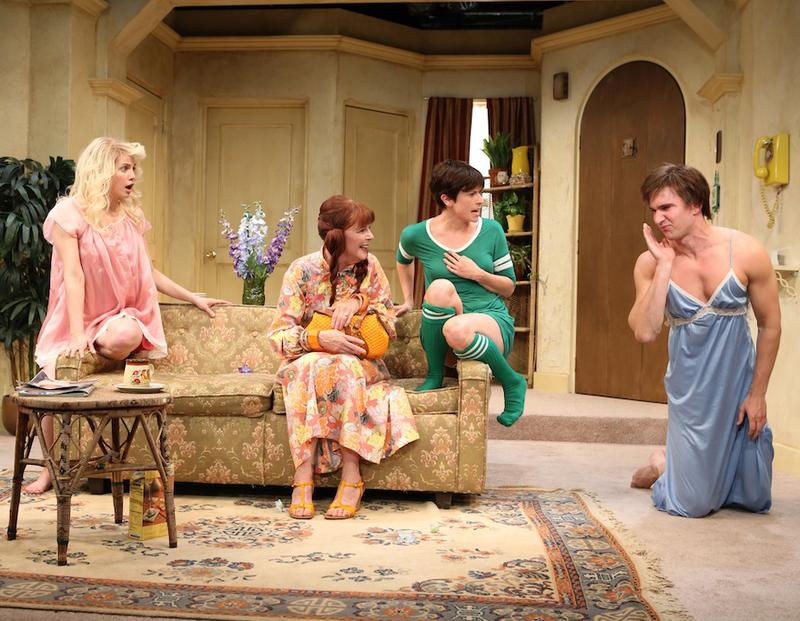 Three's Company — the jaunty sitcom about three roommates and their double-entendre-infested apartment — went off the air in 1984. But a stage play is giving it new attention. David Adjmi's 3C ran in New York City in 2012, but the TV show's rights holders filed a cease-and-desist. Now Adjmi has filed a complaint in federal court in the hopes of publishing his play and staging more performances.

Like Three's Company, 3C is set in the 1970s and is about a good-looking man who ends up sharing an apartment with two good-looking women. But the play is a lot darker than its inspiration. Gone are the canned laughter and California sun, replaced by drug use, homophobia, and self-loathing. The changes weren't enough for DLT Entertainment, the company that owns the rights to Three's Company. "We thought there were too many similarities to our show," DLT president Donald Taffner, Jr., tells Kurt Andersen. Taffner's father was part of the production team that adapted Three's Company from the 1970s British sitcom Man About the House. Though the show has long been off the networks, Taffner says it's profitable in cable syndication. "We still sell it, we still make money from it, and it's still successful for a lot of broadcasters," he says.

Kurt notes the differences between the play and the TV show, asking whether the doctrine of fair use shouldn't allow an artist to make creative use of an existing story. Taffner points to a licensing agreement DLT reached with the actor James Franco, who staged a play inspired by Three's Company in 2011. "He could have just done it himself," Taffner says, "but he did it the proper way," contacting DLT for the rights. "It really comes down to how one should act with regard to intellectual property rights."

→ How much liberty should artists be allowed to take in using other artists' work?
Tell us in a Comment below.
Music Playlist
Three's Company Theme Song