Note to Self
3 (and a Half) Tips for Being a Young Boss, or Working for One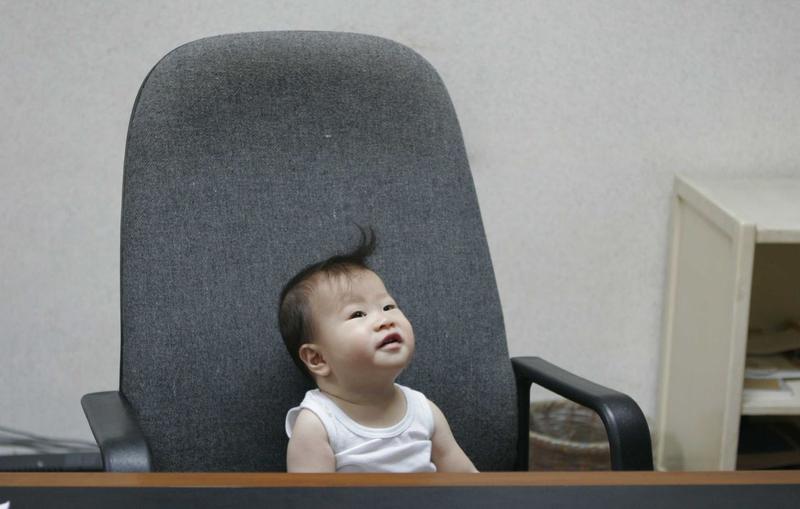 This week New Tech City is exploring wisdom in the workplace. Who has it? How do they get it? And can all those baby-faced founders of tech startups have it? Here are a few lessons from young CEOs and the people who work for them. 
1. Be Humble
"You really have to check your ego at the door," said Caroline Waxler, one of the first employees at the personal finance startup LearnVest. She was pushing 40 when she started. Her boss was 24. So she had to focus on the work, not the praise at times. When important visitors would come to the office, they'd breeze past the elder Waxler to see the younger star CEO. "It's all about the founder," Waxler reminds us. In the end she left Learnvest, but she also says the experience taught her to be more innovative well worth the ego check. 
2. Focus on Strengths and Weaknesses, Not Age and Experience
Brian Wong was 19 when he started the mobile rewards network Kiip (pronounced "Keep"). Three years later, he has a staff of 50, including some more than twice his age. Faced with the prospect of hiring much older employees, Wong tries to suss out skills and passions rather than measure years of experience at particular tasks. He has potential hires write their own job descriptions to make sure they'd be a fit, and in interviews asks questions with no right answer, like: 'what's your superpower?' "The reason we ask it is helping identify the things you know you are good at and hone in on those strengths," he said. 
3. Work on Your Human Side, Not Just Your Tech Side
Arjun Dev Arora is another young tech founder. The company he started when he was 24, ReTargeter, is a platform for display advertising. He works hard to understand his employees needs as people, not just workers. "Personally, I have a strong passion for leadership, management psychology and philosophy, so I had done a lot of reading around these sorts of issues," he said. As his company grew, he knew he had to manage employees in different life phases, which required him to empathize with a wider range of types of people. 
Bonus tip: Outsource What You Aren't Good At
We also heard a short story from two especially young bosses: Emily Matson and Julianne Goldmark who started a company at 14 years-old. Emi-Jay sells hair ties to more than 2,000 stores and employs about 25 people. So these girls, now 18, find themselves with a very grown up operation. Their strategy has been to do what they are great at themselves—selling the hair ties, earning new customers, and getting press—then ask for help with what they aren't so qualified for. Their moms are a big help in handling the human resource side of the operation. "That's not our domain," the girls concede. 
This list comes from our podcast, How to be a young boss or work for one, that is complete with war stories from the reshaped workplace, including a story about how Caroline Waxler had to share a bed with her boss and another colleague on a business trip. It was the young way of the new company. Listen to that here:
 And subscribe to all our podcasts, here.