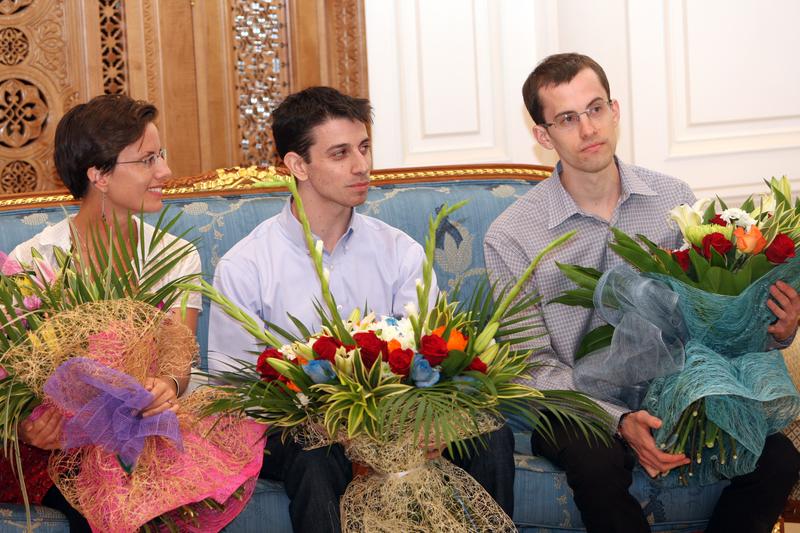 In the summer of 2009, Americans Shane Bauer, Joshua Fattal, and Sarah Shourd, were hiking in Iraqi Kurdistan when they unknowingly crossed into Iran and were captured by a border patrol. Accused of espionage, they were held for two years and wound up in Tehran's infamous Evin Prison. They discovered that pooling their strength of will and relying on each other were the only ways they could survive.
After their arrest, they were afraid of being tortured or raped, but Sarah Shourd explains, "We soon realized that we were lucky, that we had a certain protection because we were American and because they were holding us as valuable prisoners that they would eventually cash in."
Isolation had a profound effect on them. Shane Bauer and Joshua Fattal shared a cell at times throughout their captivity. Bauer said that he lost the ability to read people's body language, except for Josh's.
Shourd was held in solitary confinement for 410 days. "Solitary confinement is like a slow death. It's the slow motion torture of being buried alive." She lost her grip on reality many times. "The miracle is that I always found my way back."
While attempts at diplomacy between the US and Iran failed, Shourd says, "It was really the tens of thousands – if not hundreds of thousands – of people around the world that continued to fight for us that, eventually, the tipping point came."
They wrote part of their memoir while being held in prison. Joshua Fattal explains, "We could steal pens and when our mothers visited we got a few pens that I snuck in my pants." They wrote on letters (which were their main contact with the outside world) and successfully snuck the letters out in the bindings of hardcover books. 
Their memoir is A Sliver of Light: Three Americans Imprisoned in Iran.