Thousands March in Staten Island for Eric Garner Calling for Police Accountability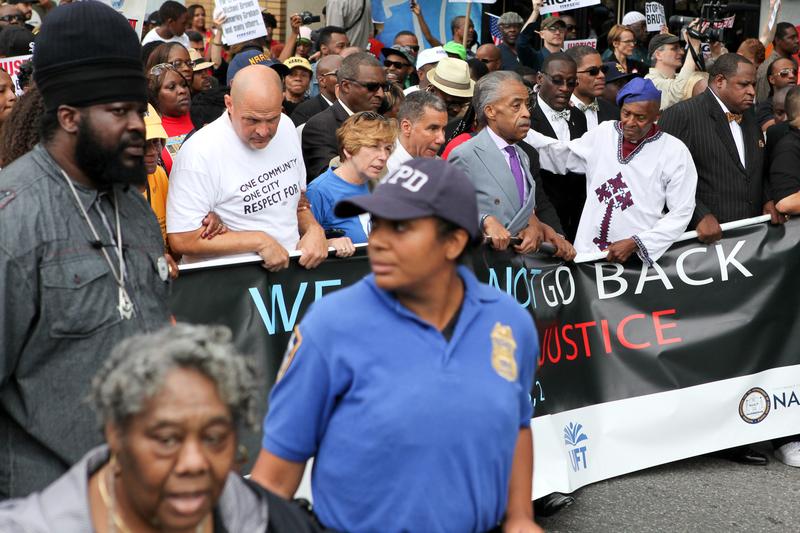 Descending on Staten Island Saturday, thousands of protestors called for police accountability for the death of Eric Garner six weeks ago. The rally was led by Reverend Al Sharpton and billed as the "We Will Not Go Back" march.
Many stores remained closed for the rally, out of fear of vandalism, but the rally was peaceful. Rev. Al Shaprton reiterated his call for a federal investigation into Garner's death. The Staten Island district attorney will present evidence to a grand jury to determine whether charges will be brought against the officers.