The Takeaway
Thousands Evacuated in San Jose's 100 Year Flood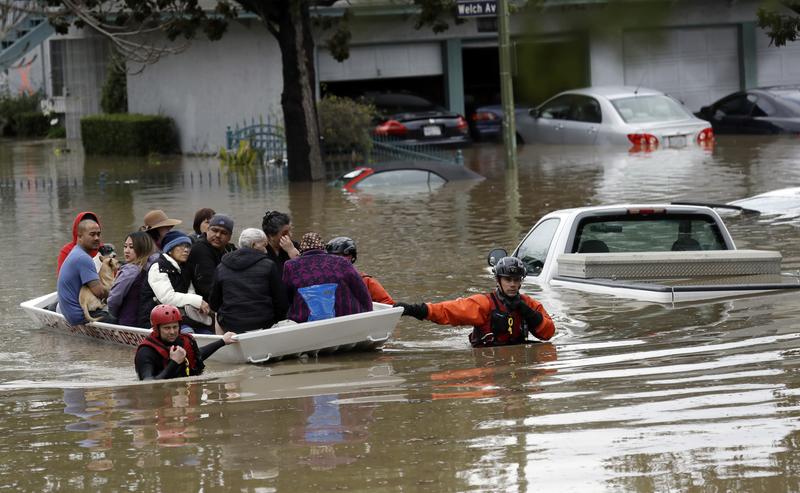 Click on the 'Listen' button above to hear this interview.
Record-breaking floods swept the city of San Jose early this week, forcing 14,000 people to evacuate and causing severe property damage to whole communities. 
In some locations, the National Weather Service recorded up to 13 feet of water, forcing reservoirs to overflow, mudslides to stretch across highways, and a bridge on Highway 1 to collapse completely. Communities were ferried out only after the flooding had come inside their homes. The San Jose Mercury News reports that some residents woke up with water up to their chest and had to seek help to get to safety. 
In a state faced with severe drought for five years, the surprisingly wet winter has brought equal amounts of fortune and disaster. Our guest today, reporter Julia Prodis Sulek with the Mercury News, says that many consider the drought to be over. Heavy rains, flooding, and an ample snow pack are now presenting their own complications. Even farmers have been hit hard by the overflow of rain, reporting damaged crops and battered trees. 
Today on The Takeaway, Prodis Sulek helps us understand why the evacuations came so late, what recovery looks like for the immediate future, and how Californians will deal with going from drought to flooding.