Though This Be Madness, Could This Dictionary Be Shakespeare's?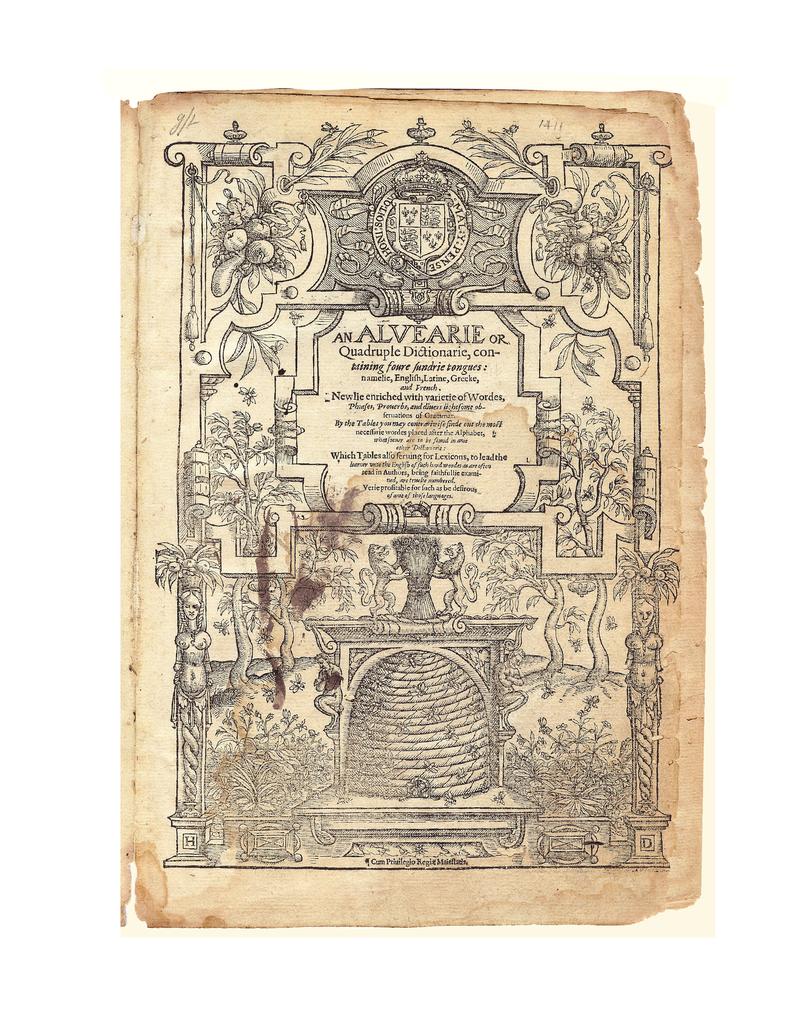 The world is celebrating William Shakespeare's 450th birthday this week, and joining in are two New York City bookstore owners: George Koppelman and Daniel Wechsler.
In their new book, Shakespeare's Beehive, they write about acquiring a very old, annotated dictionary from 1580 — Shakespeare's time — that they believe was used by the bard himself.
The dictionary in question is a copy of the Alvearie, Latin for Beehive, by Cambridge Latin instructor John Baret. The authors got it on eBay for $4,050; originally, they were simply interested because it had Elizabethan annotations. 
Wechsler said it took them six years of analyzing the book to conclude the annotator was very likely Shakespeare. "Over time, we accumulated more and more clues, we could see Baret's print text that [Shakespeare] had marked, going right into [his] works," he said.
One example is the word "thaw." In the entry for "thaw," the text said a related word was "resolve."
"When I looked at that text I was shocked, I thought to myself, there is Hamlet," Wechsler said, referring to the phrase, "Oh, that this too, too sullied flesh would melt, Thaw, and resolve itself into a dew." "Scholars have been puzzled by that speech for the longest time. Flesh doesn't melt. Thaw, resolve? It's more [that] dissolve would be a synonym. But there it is, in a very unusual synonym of the time, thaw, resolve."