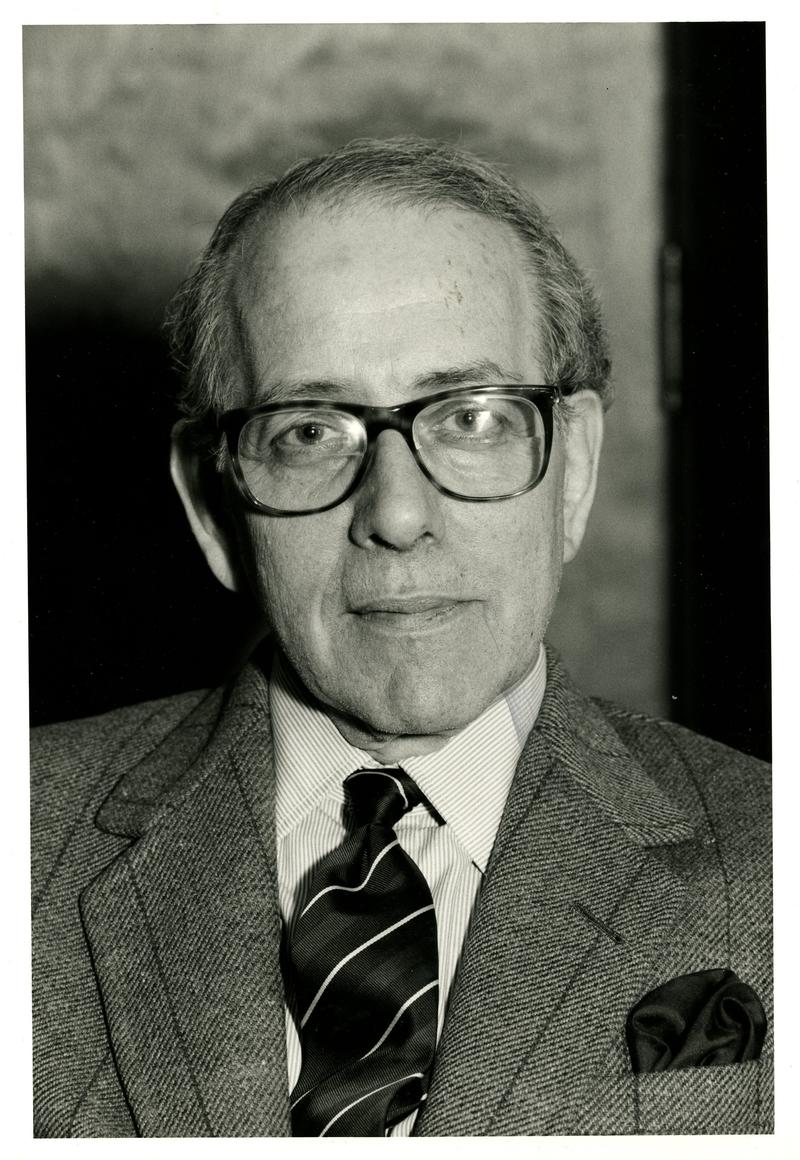 Thomas B. Morgan, the President of the WNYC Communications Group from April 1990 to April 1994, died today. Morgan was an honorary trustee of New York Public Radio. He had not been well for some time.
Morgan was a writer, editor and had been Press Secretary to Mayor John Lindsay from 1969 to 1973. Previously, he served in a similar capacity on behalf of the presidential candidacies of Adlai Stevenson in 1960 and Eugene McCarthy in 1968. From 1975 to 1976 he was editor of the Village Voice and from 1974 to 1975 he served as vice president and assistant to the publisher of New York Magazine.  He joined the Dinkins Administration as the city's director of communications services. Here he is at his City Hall swearing-in ceremony.
In his first letter to listeners in the station program guide, Wavelength, Morgan wrote:
"To this day, the relevance and integrity of WNYC's programs make the station a model for publicly owned and supported broadcasting systems in cities around the country. My appointment by Mayor David Dinkins gives me the opportunity to continue to build on that excellent tradition, and I welcome the challenge. I feel the way a Mets or Yankee fan would who suddenly has been chosen to manage the team."[1]
During his tenure at WNYC, Morgan restructured WNYC-TV and continued the independent fundraising activities initiated by former WNYC chief Mary Perot Nichols. He bolstered the AM station's commitment to news and talk and the FM station's focus on music and a younger audience. 
Morgan's most controversial act was the hiring of Curtis Sliwa as a program host in January 1994. Critics charged he was pressured to hire the Guardian Angels founder by Mayor Rudy Giuliani, who was partial to Sliwa's populist views. Morgan, however, denied the charge, saying he was only acting on "a hiring tip" and that Sliwa's contract ran only to December, providing an "out" should things prove unworkable. The real threat, said Morgan, was the Giuliani Administration's threat to sell WNYC.
A few weeks later, and shortly before his resignation, Morgan wrote an op-ed piece for The New York Times decrying the Giuliani Administration's plan to sell WNYC AM, FM and TV to help close a $2.3 billion city budget gap. Morgan maintained that the loss of the city's broadcast stations would be akin to the demolition of Penn Station -  particularly, he argued, because the stations were so close to self-sufficiency. [2]
Morgan appeared on WNYC's On The Media with host Alex Jones on March 6, 1994, for a discussion about his tenure and the potential sale of WNYC, in a segment titled "Who Owns Public Radio?"
__________________________________________________
[1] Morgan, Thomas B., "A Letter From the New President,"Wavelength, May, 1990, pg. 5.
[2] Morgan, Thomas B., "Sell WNYC? Unthinkable," The New York Times, February 23, 1994, pg. A 19.