This Week In Politics: One-on-One With The Mayor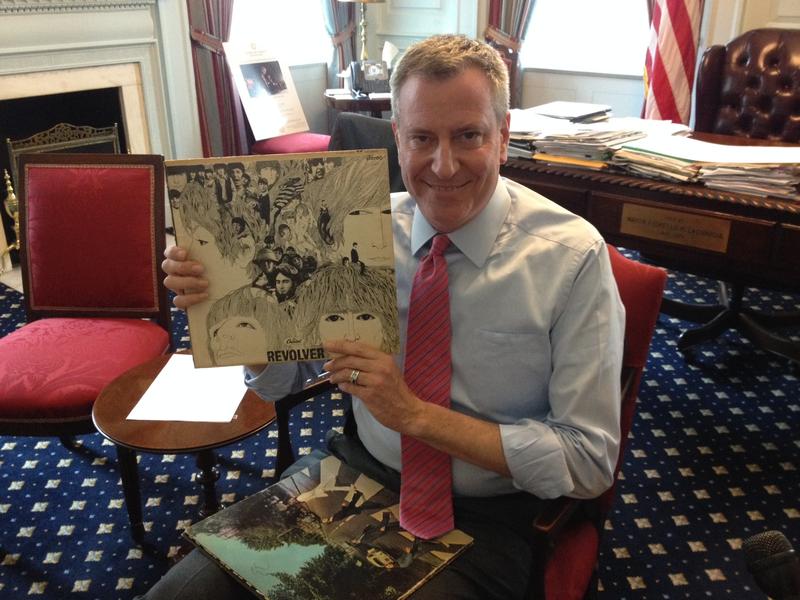 Mayor Bill de Blasio sat down with WNYC in his office at City Hall on Friday to have a sprawling conversation to mark his first 100 days in office
Some excerpts:
Education: "Some of the things we've started on already now go into a very intense implementation phase, most notably pre-K and afterschool. This next month of setting up the new capacity and these new seats, it's going to be very intense."
On healthcare costs for city workers: "In my platform, I talk about creating city clinics based on the Hotel Trades Council model, which is just extraordinary and beloved by the workers in that union, because all of the different services are under one roof. Your different types of doctors, dentists, pharmacy — and folks who are members of that union get extraordinary healthcare in a very efficient way, in a very cost effective way. I'd love to see us explore that possibility for the city. But that has to be determined with our partners in municipal labor and I'm sure they have other ideas."
On the possibility of a woman fire commissioner: "Certainly be open to it. I think the concept we have at the fire department, we've obviously indicated already by settling the previous lawsuit that we want to start to heal the mistakes of the past. It's time for the fire department to look like New York City. And I'm certain we're going to get there."
On his record collection: "It's not huge. It's like 200, something like that." To hear his current favorite song, listen or watch the video below.