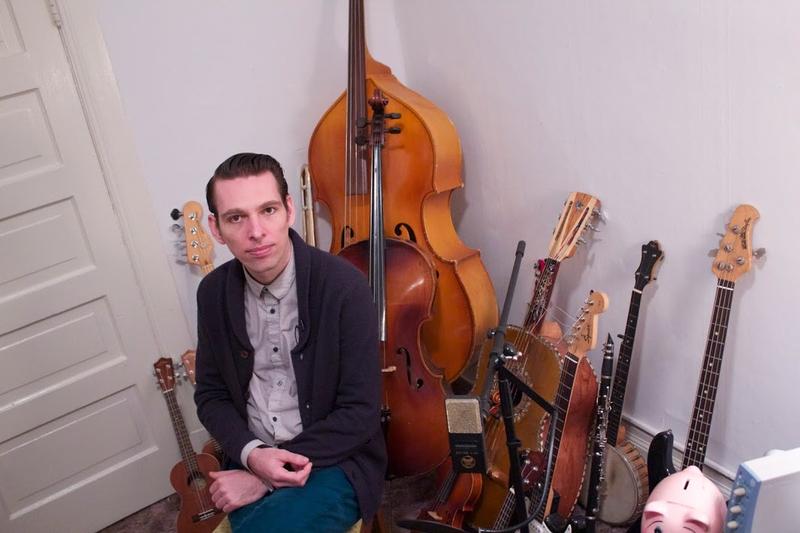 Hear songwriters take their ambitious ideas and go for the orchestral and operatic on this New Sounds program.  There's music from Jherek Bischoff, a songwriter, producer, performer and composer who has been part of the Ecstatic Music Festival.  Bischoff's most recent recording, "Composed" is nine orchestral pop songs, meticulously layered, all featuring different vocalists, including Caetano Veloso and David Byrne.
Then there's also music from Damon Albarn (Gorillaz, Blur, Rocket Juice & the Moon)  and his new opera, "Dr. Dee," based on John Dee, the 16th-century philosopher and medical adviser and astrologer to Queen Elizabeth I.  That, and more.
PROGRAM #3343, Thinking Big (First aired on 5/24/2012)                                                         
ARTIST(S)

RECORDING

CUT(S)

SOURCE

Damon Albarn

Dr. Dee

The Golden Dawn, excerpt [1:30]

Virgin 9538932
Available at Amazon.com, Emusic.com, iTunes.

Jherek Bischoff

Composed

Your Ghost (with Craig Wedren) [4:59]

Brassland  HWY-027
www.jherekbischoff.com
www.brassland.org

Thomas Feiner & Anywhen / Warsaw Radio Symphony Orchestra

Opiates

The Siren Songs [6:07]

Samadhi Sound CD ss013
www.samadhisound.com

Rachid Taha

Tékitoi?

Winta (feat. Kaha Beri) [4:38]

Wrasse Records 126X
www.wrasserecords.com
www.rachidtaha.com

Paulo Braganca

Amai

January, Night, Full Moon [3:37]

Luaka Bop/Warner Bros #46334 Out of print, but try Amazon.com*

Jherek Bischoff

Composed

Eyes (Bischoff & David Byrne) [4:27]

See above.

David Byrne & Shara Worden (My Brightest Diamond)

Here Lies Love (Disc 2) /

Seven Years [5:40]


Nonesuch 522300
www.nonesuch.com

Damon Albarn

Dr. Dee

A Man of England [3:17]
Saturn [2:05]
Coronation [1:10]

See above.

Jherek Bischoff

Composed

Insomnia, Death & the Sea (w/Dawn McCarthy) [6:59]

See above.

Turtle Island String Quartet

Spider Dreams Suite

The Bovnik [2:52]

Windham Hill Records 10141
Out of print.