"They're In A Box" A Call from Rikers Island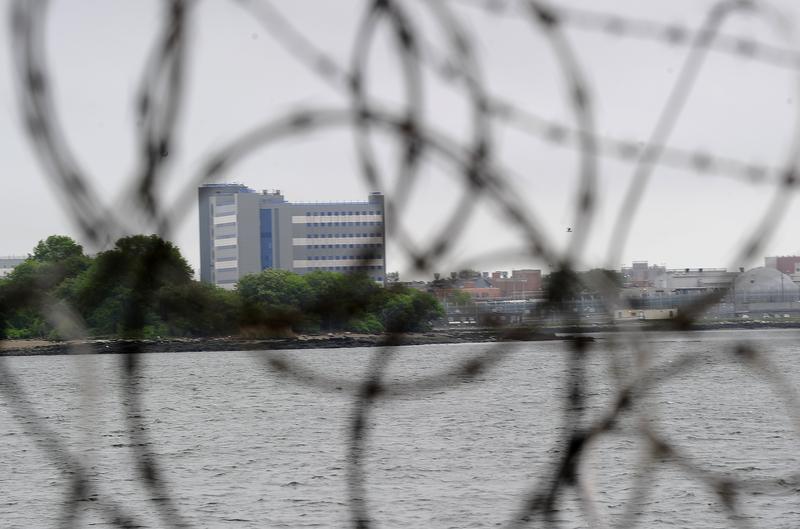 On today's Brian Lehrer Show, we discussed a report issued by the U.S. Attorney that chronicles a pattern of abuse against young inmates at Rikers Island jail complex. Towards the end of the segment, we got a call (anonymously) from a man claiming he was currently incarcerated at Rikers, in the midst of a trial. We thought it was a remarkable phone call, so we've excerpted the three minutes -- you can listen by clicking the play button above. You can listen to the full conversation here.
Some highlights:
"They're kids, they're in a box...where they are put is terrible, they are constantly screamed at all day long. It's negative energy in these kids head, all day long...screaming, screaming, screaming 'You're bad, you're bad.' So eventually they believe they are bad and they just act out."

"They live in a bubble. And their bubble is: prison, the streets, survival. They don't know how to get out of that bubble."
In response to a question from New York Times reporter Michael Schwirtz about reforms, Anonymous said:
"Since the [new] commissioner came in to office, the four building [which houses young inmates] has been painted...they were superficially cleaning it up. They've been shipping all the inmates that aren't teenagers out. They have been moving the adults to other buildings, [but that] has caused an overload [in those other buildings.]"
Note: As is always the case with calls to our show, there is an element of trust. We have no way to completely verify that this caller was currently incarcerated at Rikers, but our caller ID did indicate he was calling from the complex, and we've received other calls from prisoners at Rikers from the same phone system.