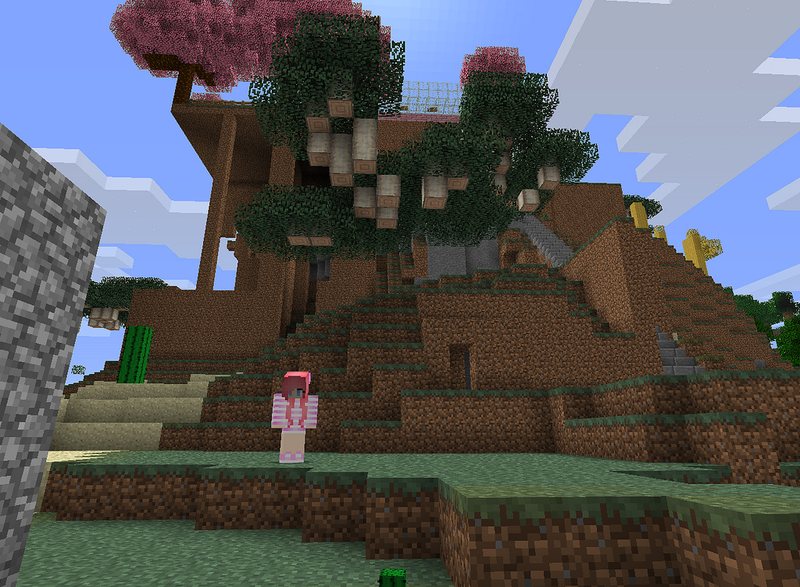 Games have power, so this week, we play a few that can motivate kids to learn more, whether they realize it or not. And we see how a test case of a new technology for football might help keep young heads safer (and smarter) from injury.
We're familiar with GPS navigation and how smartphones use it to provide information about what's around us, but Rabbi Owen Gottlieb of the Converjent Jewish gaming organization has deployed the technology in his Jewish Time Jump for fun, education and maybe a little connection (or reconnection for some) to Jewish history.
"My interest is capturing the imagination of young learners," he says.  Are you ready for the scavenger hunt?
Then there's Minecraft. Don't know what it is?  Well, South Park has an episode just for adults.  For WNYC's John Keefe, he had to take drastic measures to reclaim his computer from his daughters' Minecraft mania. With help from his girls, ages 8 and 10, they built their very own computer, just so they could play Minecraft.
Finally, to the football field where concerns continue over concussions and possible brain damage. Reporter Tracey Samuelson visited a youth football team using new technology under their helmets that monitors hits and maybe, in the process, lets parents make a more informed decision about what is an acceptable risk in the name of the game. But it's never just a simple choice.