There's a Record Number of Presidential Candidates and Not All of Them Are Kooks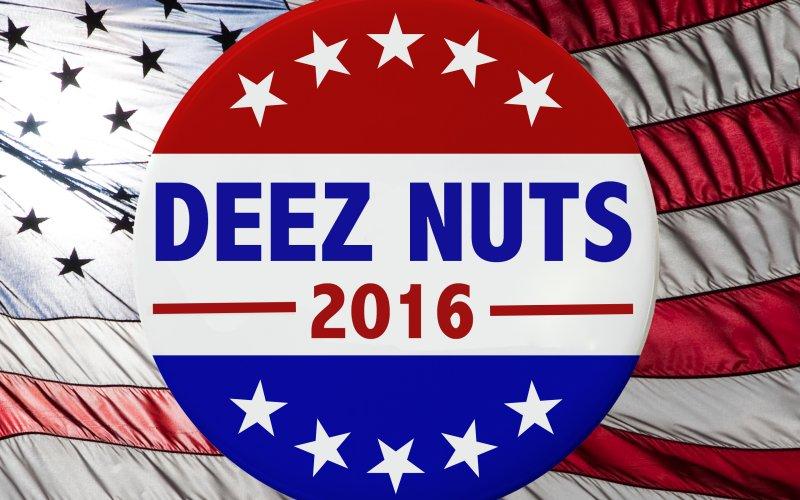 A farmer on a dirt road in Georgia. A man in the Yakima Valley with a fondness for medieval garb. A "TV analyst" in California who posed in bikini and boxing gloves in a self-described "desperate attempt" to bring attention to her main issue: "combating corporate inversions," which is when a company avoids paying U.S. taxes by moving overseas.
These are a few of the presidential candidates who have filled out paperwork with Federal Election Commission.
There is a bumper crop this year: 1,784 officially registered aspirants to the White House. That's a 600 percent increase over the average number of presidential candidates since 1980. But election lawyer Jerry Goldfeder said you're unlikely to see more than a few of those names on the ballot, or even have the chance to write one in.
"Every state has its own election laws," he said. "There are some states that don't allow citizens to write in someone for president of the United States, most allow for write-ins but the candidate needs to file with the state, and then there's a handful of states that allow anybody to write in any name."
If you happen to live in one of those laid-back states, consider Temperance Lancecouncil, the standard bearer of the Anti-Hypocrisy Party of America who, according to her online profile, is also "Just a girl look'n 4 a billionaire!" (She's the candidate who wants corporations to pay their fair share of taxes.) And there are dozens of other candidates backed by lesser known but creatively named political organizations, such as the Chivalry Party, the Party of Moderate Progress Within the Bounds of the Law, and the Nonparty Party.
Prank applications have become a problem. Hundreds were filed this year after a high school kid in Wallingford, CT, launched a campaign based on a wildly popular internet meme, Deez Nuts. The FEC responded with an announcement that, for the first time, it would vet applications and reject "unverified filers." At last count, 276 candidates have been eliminated from the presidential rolls.
But there's more to the story. A review of the list of candidates on the FEC website shows most are not pranksters but regular people sincere about what they're doing.
One of them is Joy Sorrells, the farmer in Georgia.
She and her husband, Lieutenant Colonel John Sorrells, decided to test an assumption in 2012: "Can an average American citizen, a Jimmy Stewart-type person, stand up and say, 'You know what, I'm gonna run for president.'" She said he registered with the FEC in what was more than a symbolic act — they thought maybe, just maybe, they'd get an inspiring answer to their question.
Here's what they found, according to Joy: "Really you can't, and that's the sad part."

And yet, when Lieutenant Sorrells was on his deathbed, he extracted a promise from his wife that she'd run for president this year. "I said, Excuse me?," Sorrells recalled. "And he said, 'You know what is right and you know what is wrong, and that is huge.'"

Her husband died two years ago. In an email, she said, "I truly miss him. He was my officer and a gentleman." So now she's honoring his request, although she hasn't campaigned much because severe rheumatoid arthritis keeps her confined to a wheelchair. Still, she daydreams about going to Washington, DC, and being the broom that sweeps the system clean. She said that if she were president, the first thing she'd do is "fire everybody."
Sorrells said she recently tested that very message on a focus group of close friends at dinner. They approved. Election lawyer Jerry Goldfeder said maybe that reveals something about why so many people register to run for president. "It enables you to make a point," he said. "Somebody will listen to you because you're an actual candidate."
Music by Steve Mayone.