Studio 360
The Winners: James Lipton Picks Your Best Collective Nouns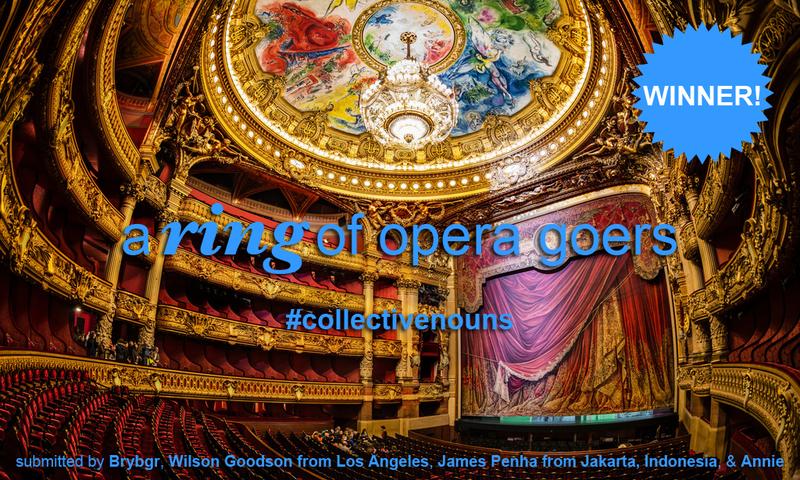 Generations of word lovers have been turned on by James Lipton's An Exaltation of Larks. The book details the provenance of more than 1,100 "nouns of venery," as they are were called in the 15th century, including a pride of lions, a smack of jellyfish, an ostentation of peacocks, and many more.
In his research for the book, Lipton (best known as the host of Inside the Actors Studio) discovered that linguists in 1486 delighted in making up names for people, as well: a superfluity of nuns, an eloquence of lawyers, an incredulity of cuckolds. "And that's when I began to play the game," he says. He would invite his friends over to invent new ones — the playwright Neil Simon suggested "a mews of cathouses."
Kurt Andersen challenged listeners to continue the game, coming up with collective nouns for ten modern types of people, including hipsters, venture capitalists, and yoga instructors. We received thousands of invented nouns. Lipton served as our judge.
An enigma of conceptual artists
A deck of Trekkies
A rave of DJs
A hedge of venture capitalists
An altcommandcontrolshift of IT guys
A pan of critics
A festival of indie filmmakers
A vintage of hipsters
A salutation of yoga instructors
NOTE: Ken Wieland also suggested a "salutation," but we failed to credit him on-air — Ken, we salute you!
A Ring of opera goers
Music Playlist
More Than Words

Artist: Vitamin String Quartet

Album: Vitamin String Quartet Performs Power Ballads

Label: Vitamin Records