Soundcheck
The Virtuosic Bluegrass Of Nickel Creek; Caffè Lena Inspires A New Generation Of Folk Musicians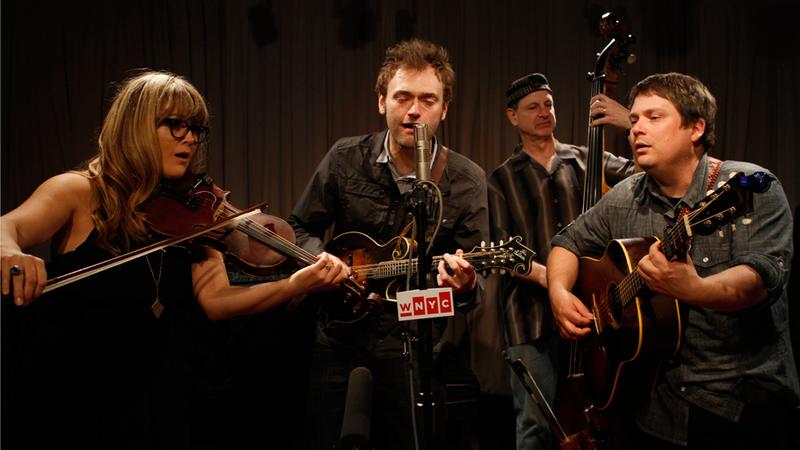 In this episode: Nickel Creek wowed audiences when they burst onto the scene in the early '90s. A trio of precocious child prodigies -- Chris Thile on mandolin and banjo, Sara Watkins on fiddle, and her brother Sean Watkins on guitar -- Nickel Creek boasted adventurous songs that melded elements of progressive bluegrass and country, classical and jazz, traditional roots and rock, performed with ecstatic virtuosity and youthful liveliness. After eight years apart, the group recently reunited; we hear some of their new songs. 
Plus: Caffè Lena is one of the most influential folk music venues you've never heard of. Lena Spencer opened the cafè in 1960 and the Saratoga stage has been hosting some of the best folk musicians around ever since -- from Hedy West and Arlo Guthrie to Don McLean and Bob Dylan. In an interview with Soundcheck host John Schaefer, Jocelyn Arem -- the director of the Caffè Lena History Project -- talks about the new book and album about the venue and its history.
This is an encore episode of Soundcheck.