The Takeaway
Health Care Reform Heats Up Town Halls; Uprooting Confederate Monuments; Soul Singer Don Bryant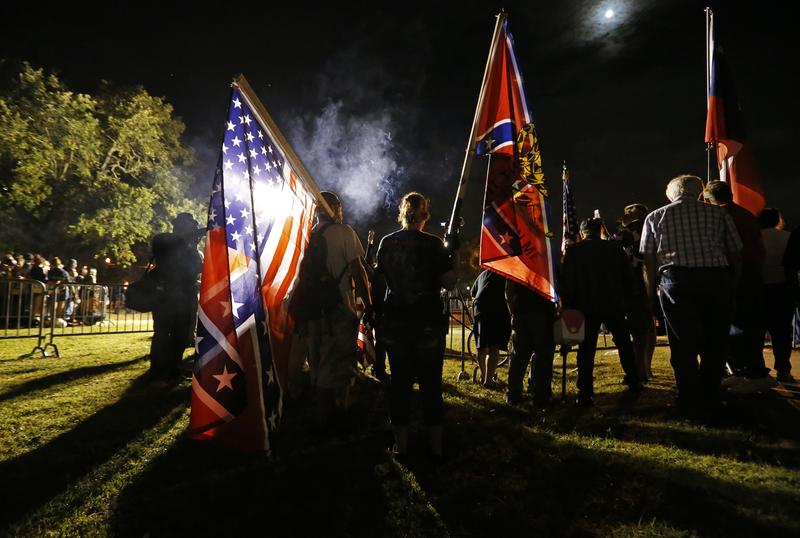 Coming up on today's show:
A series of town halls across the country this week saw constituents angry about the Congressional efforts to reform health care. We talk to reporters who have attended these meetings, including Frankie Barnhill, a reporter for Boise State Public Radio; WNYC Washington correspondent John O'Connor; and Katarina Sostaric, Eastern Iowa reporter for Iowa Public Radio.
Earlier this week, a 20-foot section of tunnel where radioactive waste was being stored at the Hanford Nuclear Reservation in Washington state collapsed. The accident raises questions about the structural integrity of these locations and the process of cleanup at nuclear weapons sites around the country. Paul Carroll

, Director of Programs for Ploughshares Fund, a global security foundation, and a former official at the U.S. Department of Energy, weighs in.
The Red Bull Music Academy is a world-traveling series of music workshops, festivals, and art installations committed to fostering creativity in music. The events take place over several weeks, and culture reporter Melissa Locker shares a few artists worth checking out, starting with the "prince of soft soul," Patrick Adams. 
Rafer Guzman, film critic for Newsday, joins The Takeaway to talk movies big and small, including the epic medieval flick, "King Arthur: Legend of the Sword," starring Charlie Hunnam. 
Legendary Memphis soul singer-songwriter Don Bryant, who wrote for the likes of Al Green and Etta James, released his first album in 1969. Now he's back in his element with a second album, "Don't Give Up On Love

."

 He joins us for a soulful conversation.