The Takeaway
Comey's Feverish Firing, Russia and Cuba's Energy Dance, Breaking a Prison Pipeline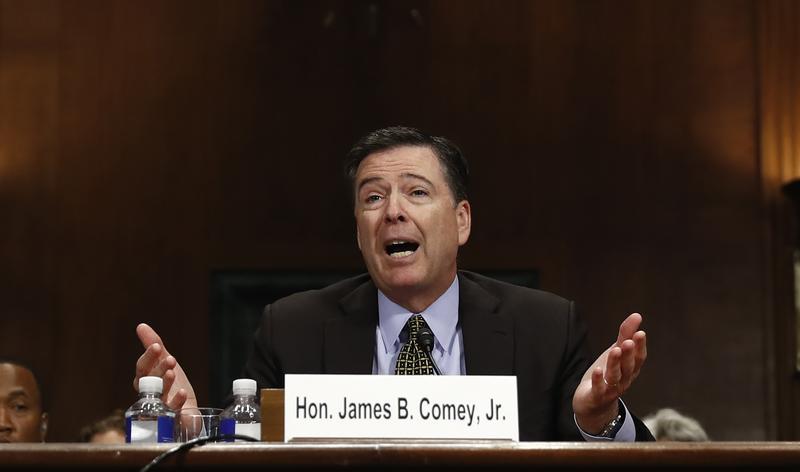 Coming up on today's show:
On Tuesday, President Donald Trump fired FBI Director James Comey. The White House says it dismissed Comey over the handling of his investigation into Hillary Clinton's emails, but the firing comes in the midst of the FBI's investigation into President Trump's campaign and possible collusion with the Russians. Todd Zwillich, Takeaway Washington correspondent, and Paul McNulty, former U.S. deputy attorney general from 2005 to 2007, weigh in. 
What are the president's critics saying about his decision to fire Comey? Matthew Miller, a former spokesperson for the Department of Justice under Attorney General Eric Holder, says the principles of independence have been "throughly violated" by the president's actions.
Today, the Financial Oversight and Management Board, a non-elected body, determines how Puerto Rico will meet its financial goals. The Takeaway examines the history of Puerto Rico's economy and how Washington's policies have shaped the island's fiscal crisis with Miriam Ramirez, who served in the Puerto Rican senate between 2000 and 2004.
On Wednesday, the first of a series of Russian shipments of oil will arrive in Cuba. The Takeaway explores how the former Soviet Union and modern Russia have served Cuba's energy needs with Jorge Pinon, director for the Center for International Energy and Environmental Policy of Latin at the University of Texas at Austin.
Cities across the country are discovering a simple way to reduce recidivism rates: Provide people with housing. Last month, New York City placed 97 people in permanent supportive housing to cut overcrowding and save money. Christie Thompson, a writer for The Marshall Project, discusses the ins and outs of the program.
With President Trump's decision to fire FBI Director James Comey, is the United States careening towards a constitutional crisis? For answers, we turn to Jeffrey Rosen, a professor of law at George Washington University and president of the National Constitution Center in Philadelphia.