The Takeaway
Turmoil in Venezuela, Caring for Our Vets, Nixing School Nutrional Standards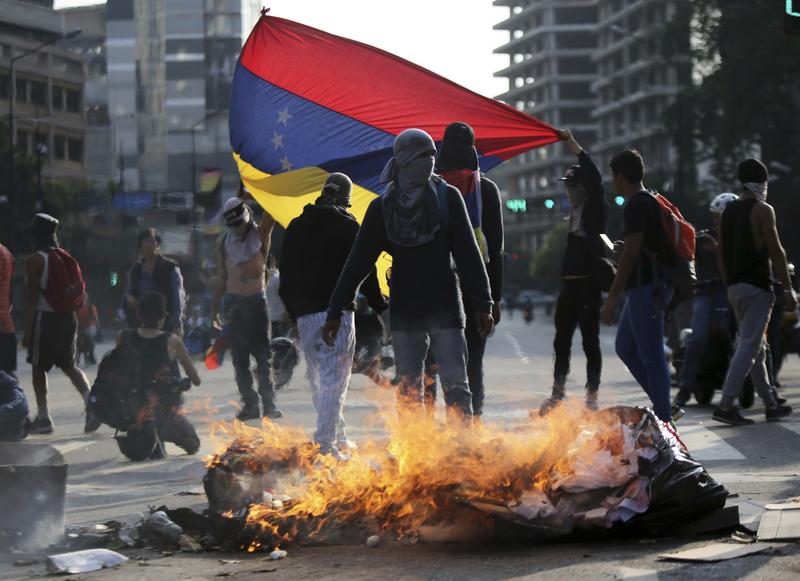 Coming up on today's show:
Major protests are expected in Caracas, Venezuela today, following a decree issued by embattled President Nicolás Maduro that calls for a "people's body" to rewrite the Constitution. Miami-Dade County Commissioner Jose Pepe Diaz says greater action on the part of the U.S. is necessary, and has called for the federal government to impose tougher sanctions on Maduro's government. Daniel Lansberg-Rodriguez, director for the Latin American region at Greenmantle LLC, a macroeconomic and geopolitical advising firm, explains how the country descended into violence and instability.
President Donald Trump is praising U.S. automakers for investing hundreds of millions of dollars and creating hundreds of job in Michigan. In a special investigation from The Takeaway's Rockefeller Resilience Project, reporter Quinn Klinefelter with public radio station WDET examines the role of autoworkers — a group whose resilience is being tested by reality.
The U.S. Department of Agriculture now plans to roll back school lunch standards that are related sweetened milk, sodium, and whole grains, among other things. Margo Wootan, director of nutrition policy at the Center for Science in the Public Interest, explains. 
Secretary of State Rex Tillerson is set to speak to the State Department today. It's the first time he will address the agency since assuming his post in February. There have been reports that the agency is functioning at a very limited capacity, and Tillerson has planned further cuts in staffing and a 26 percent reduction to the budget. For a look at the future of the State Department, The Takeaway turns to Robert Berschinski, former deputy assistant secretary of state for Human Rights for the Obama Administration.
In partnership with the American Home Front Project, Bobbie O'Brien, a reporter and producer covering veterans and military affairs for public radio station WUSF, looks at the struggles encountered by military caregivers, who are mostly spouses and parents.
Chicago has already seen more than 1,000 victims of gun violence this year. In an effort to explore the gun violence epidemic, public radio station WBEZ has launched a new series called "Every Other Hour," which was

 named for the frequency of shootings in the Windy City. 

Alex, a former gang member, was just 13 years old when he shot a man in the chest. He shares his story today on The Takeaway. 
This episode is hosted by Todd Zwillich.