The Takeaway
Dismantling Dodd Frank, Violence in Ukraine, The Increasing Reach of the FBI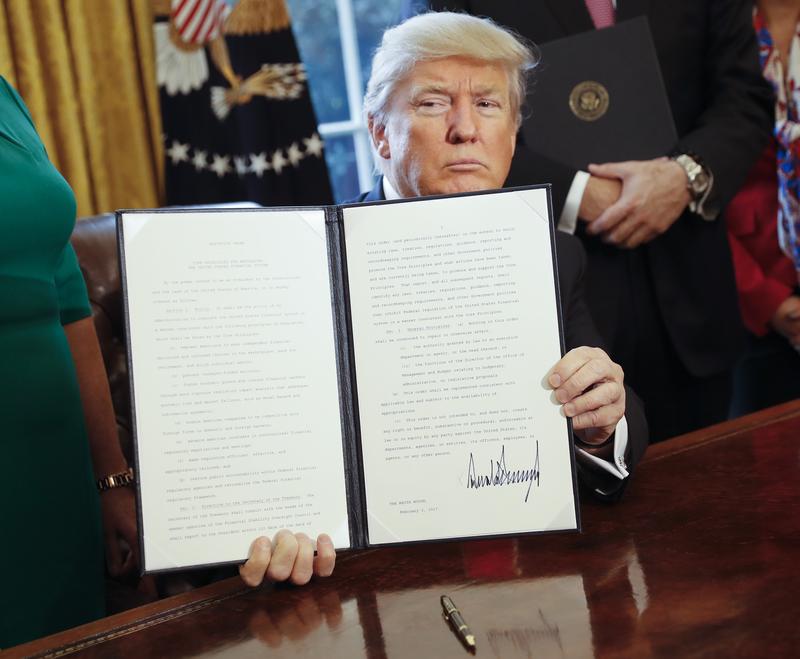 Coming up on today's show:
In an executive order announced Friday, President Trump has begun the process of dismantling the Dodd Frank Act which regulates bank lending. It's one of many rollbacks on the Obama administration's financial regulations that is expected to be announced today.  Barney Frank, former member of the U.S. House of Representatives for Massachusetts from 1981 to 2013, was one of the law's main sponsors.
President Trump promised to take steps to remove himself from his business, but there continues to be no record of him doing so. Susanne Craig, reporter for The New York Times, discusses Trump's potential conflicts of interest.

An increase in shelling in Russian-occupied Eastern Ukraine puts pressure on Donald Trump to rethink his amiable approach to Russia. Christopher Miller, Kyiv-based correspondent for Radio Free Europe/Radio Liberty, reports from the scene. 
In a new era marked by vehement resistance and protest, an investigation by The Intercept reveals the FBI's unprecedented spying powers and provides a vital glimpse into how the agency holds itself accountable to its byzantine rules and regulations.