The Takeaway
Sioux Celebrations, Trump Worries China, Being Black in Hollywood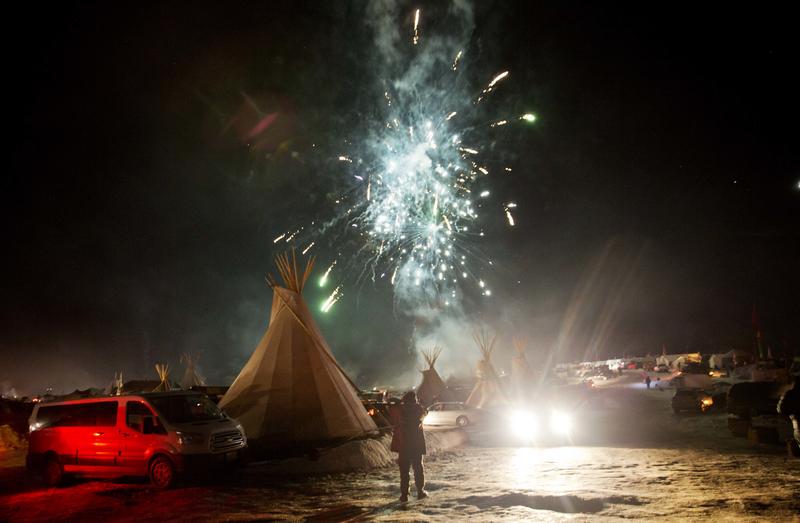 Coming up on today's show:
On Sunday, the U.S. Army Corps of Engineers announced that it will not approve an easement that would allow the proposed Dakota Access Pipeline to cross under Lake Oahe in North Dakota. Filmmaker Josh Fox just returned from his second trip to Standing Rock. He's director of the film "GASLAND," and brings us the latest today. 
For 37 years, no American president has been cleared to speak directly to a leader of Taiwan. Despite being a central policy to the U.S.-China relationship, President-elect Donald Trump broke that rule over the weekend. Bonnie Glaser, senior adviser for Asia at the Center for Strategic and International Studies, has the details. 
The Supreme Court is hearing oral arguments for two cases on redistricting today. They both concern whether certain districts were purposefully drawn to pack African-American voters into majority-minority districts, lessening their overall representation in the state legislature or Congress. Richard Briffault, a professor at Columbia Law School who focuses on government and legislation, has the details. 

Norbert Hofert, a key figure in Austria's far-right Freedom Party, lost his bid for president against left-leaning candidate Alexander Van der Bellen. Alison Langley, a freelance journalist based in Zurich, Switzerland, and a lecturer at Webster University in Vienna, joins The Takeaway to discuss the election results.
In Oakland, a deadly fire has killed at least 33 people. The fire, which engulfed an artist live/work space, started Friday night during a party. John Sepulvado a reporter at KQED and host of the morning program "California Report," has the details on what happened. 

The 1992 film "Daughters of the Dust" was the first film directed by an African-American woman to receive a theatrical release,  and it was re-released this year. Director Julie Dash talks with us about the film, and about minority representation in entertainment.