The Takeaway
A Push Towards Peace, Bilingual Education, A Hidden Cold War History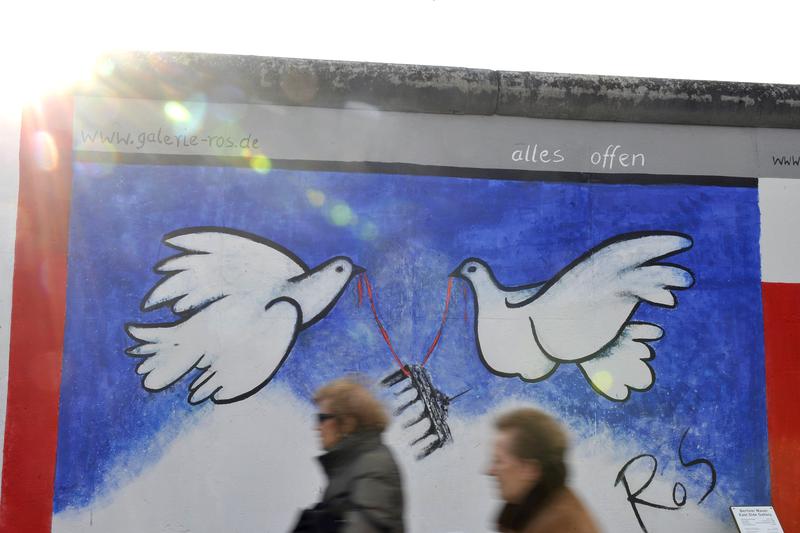 Coming up on today's show:
On Tuesday, the U.N. announced that a 72-hour ceasefire will go into effect in Yemen tomorrow night. The nation's civil war has killed more than 10,000 people in the last year and a half, and more than half of the population does not have enough food. Are we seeing the beginnings of peace? For answers, we turn to Kristine Beckerle, a Yemen and Kuwait researcher for the Middle East and North Africa division of Human Rights Watch, and Barbara Bodine, former U.S. Ambassador to Yemen from 1997 to 2001.
Plans by a large chain of private Indian colleges to expand into the U.S. have not gone over well in Massachusetts. The state's attorney general, Maura Healey, tells The Takeaway that she is concerned about Amity University's expansion because the college chain is unlicensed and has no track record in the United States.
On the California ballot this November is Proposition 58, which would permit public schools to teach in languages other than English, without explicit permission. The move would undo a ballot measure passed 18 years ago that banned bilingual education in the state. Ron Unz, chairman of English for the Children, the organization that sponsored Proposition 227 back in 1998, weighs in on the new ballot measure. 
New Jersey Governor Chris Christie has not been seen on TV defending Donald Trump against allegations of unwanted sexual contact from more than a dozen women, and that's because he's been embroiled in a political scandal in his home state. Matt Katz, a reporter for WNYC and New Jersey Public Radio, and author of "American Governor: Chris Christie's Bridge to Redemption," brings us the latest on the Bridgegate trial playing out in The Garden State. 
An investigation by FairWarning into Medicare Part D finds that the drug industry is exerting its influence over insurance companies to keep costs high. Part D payments are now expected to rise 6 percent annually over the coming decade per enrollee. Stuart Silverstein, assistant editor for Fair Warning, a California-based nonprofit news organization, has the details.