The Takeaway
Retaking Mosul, Destruction and Tension in North Carolina, Amy Goodman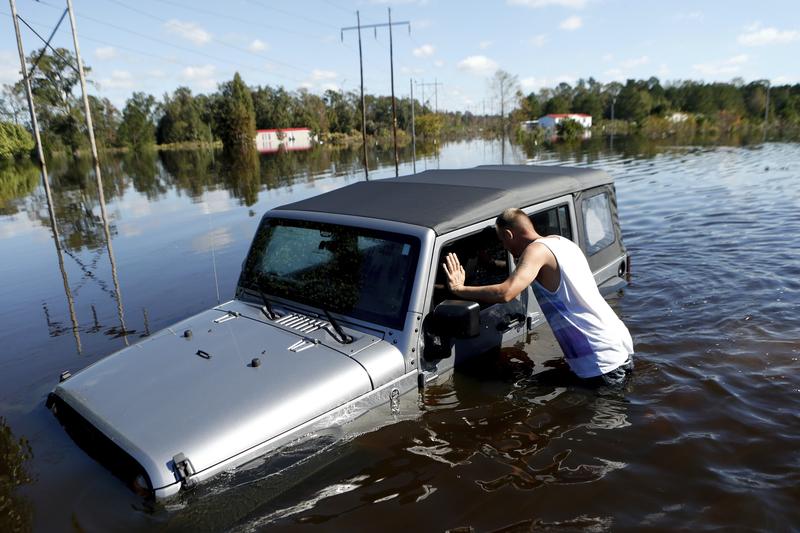 Coming up on today's show:
Three Kansas men were charged with conspiring to use a weapon of mass destruction on Friday, after federal law enforcement thwarted their plot to detonate a bomb near an apartment complex in Garden City, Kansas, where nearly 100 Muslim immigrants live and worship. Moussa Elbayoumy, the Kansas board chair of the Council on American-Islamic Relations, explains how the Muslim community in his state is coping.
We're less than a month away from Election Day. Takeaway Washington Correspondent Todd Zwillich joins us to discuss what we might have missed in his weekly "State of the Race" segment. 
The city of Mosul in northern Iraq is surrounded by a coalition of fighters aiming to retake the city from ISIS militants. Tim Arango, Baghdad bureau chief for our partner The New York Times, has the details. 
Back in the 1970s, a California tax-cutting initiative was a saving grace for homeowners, but it has had lasting effects on the state's budget for decades. Joe Rubin, a producer with our partners at the Retro Report documentary team, examines the complicated legacy of Proposition 13. 
We continue our check in on important U.S. Senate races in the lead up to Election Day with a look at the race between Republican Senator Richard Burr and Democratic challenger Deborah Ross in North Carolina. Jeff Tiberii, capitol bureau chief for North Carolina Public Radio, brings us the latest. 
It's been a week since Hurricane Matthew devastated parts of Haiti and left a trail of destruction in the Carolinas. Heather Hunt, a research associate with the North Carolina Poverty Research Fund at the UNC School of Law in Chapel Hill, says that some of the poorest areas in The Tar Heel State were hit the hardest.