The Takeaway
Kids and the Election, Russia Tension, Analyzing 'Locker Room Talk'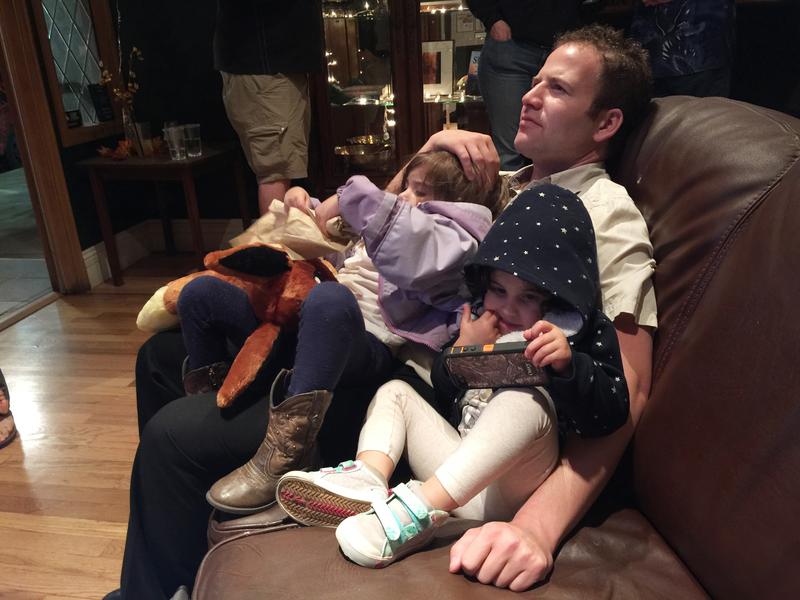 Coming up on today's show:
How do you teach the election when it has become largely confined to personal attacks that are inappropriate for many young Americans? John Dickson, a history and social science teacher at Monomoy High School in Harwich, Massachusetts, and Joy Bock, an eighth grade social studies in Groveport Madison School District in Columbus, Ohio, weigh in.
Over the weekend, a U.S. Navy missile destroyer came under fire by Houthi rebels — it's the first time the Houthi's have fired on an American vessel since the Yemeni civil war began in 2014. The incident followed an attack on Saturday at a funeral in Sana'a, Yemen's largest city, where more than 100 people were killed. Afrah Nasser, a Yemeni political refugee living in Sweden and a journalist and blogger focusing on human rights, brings us the latest. 
After Sunday night's debate, Russia remains in the spotlight of the 2016 election cycle. Late last week, the U.S. officially blamed Russia for interfering in the election, and Secretary of State John Kerry has called for an investigation into war crimes committed by Russia by the International Criminal Court. Are U.S.-Russian relations at a new low? Maria Snegovaya, a columnist at Russian Business Daily Vedomosti, answers.
For many parents, the 2016 election has been difficult to discuss as the language of the campaign becomes less and less appropriate for children. Takeaway listeners from around the country weigh in today on the program.
On Tuesday, the Supreme Court will hear arguments in a patent dispute between Samsung and Apple. Samsung has already paid $548 million for copying the iPhone's look, but today it will argue that it should not have to pay $399 million more for infringement of three patent designs. It is the first Supreme Court case involving design patents in more than 120 years. Christine Haight Farley, a professor of law at American University, has the details on this case. 
At this point, we've all heard the 2005 tape of Donald Trump and Billy Bush making lewd comments about women on an Access Hollywood bus, footage that has since upended the presidential election. Deborah Cameron, a linguist at the University of Oxford and author of "The Myth of Mars and Venus: Do Men and Women Really Speak Different Languages?", says that men often resort to boasting and sexual aggressiveness when they are alone — language that has consequences beyond the locker room.