The Takeaway
The Nobel Peace Prize, Cosplay and Identity, Escaping Syria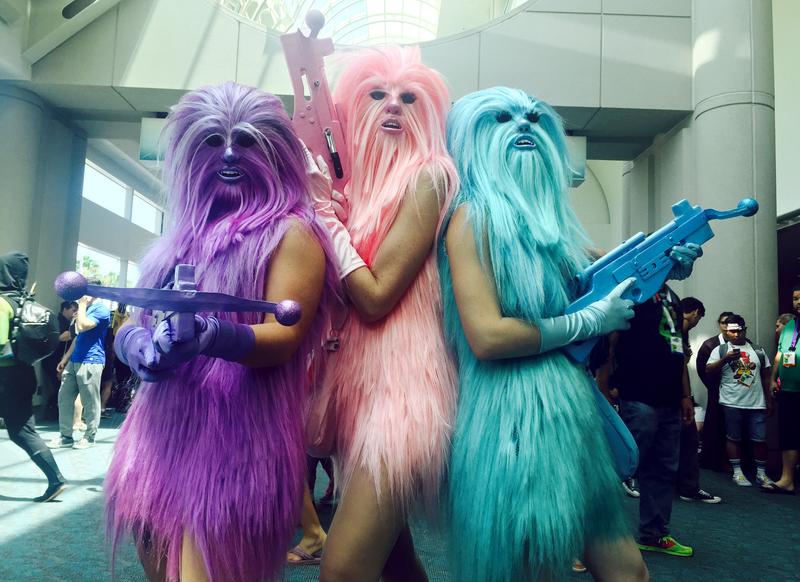 Coming up on today's show:
Hurricane Matthew poses an interesting problem for the 2016 presidential candidates: How do you strike a balance between politics and respect in a swing state like Florida? Kevin Cate, a Democratic strategist in Florida, weighs in.
As Hurricane Matthew makes landfall in the states, Haitians are struggling to deal with the wreckage. More than 300 people there have been killed by the storm, and the nation's long-awaited presidential election, which was scheduled to be held on Sunday, has been postponed. Amy Wilentz has covered Haiti for decades. Her latest book, "Farewell, Fred Voodoo: A Letter from Haiti," looks at the country's history, and how it has moved forward since the 2010 earthquake.
This year's Nobel Peace Prize winner was announced this morning in Oslo, Norway. The Nobel Committee selected Colombian President Juan Manuel Santos "for his resolute efforts to bring the country's more than 50-year-long civil war to an end, a war that has cost the lives of at least 220,000 Colombians and displaced close to six million people." 
Rafer Guzman, film critic for Newsday and The Takeaway, reviews this week's big new releases, including "Birth of a Nation" and "The Girl on the Train." 
New York Comic Con is underway. The event, which drew 170,000 people in 2015, is one of the biggest destinations for comic book fans and those who engage in "cosplay," the elaborate practice of wearing creative and often homemade costumes. Culture Reporter Melissa Locker reviews the panels that are worth checking out this year, and Takeaway Producer Isabel Angell chats with cosplayers of color about the challenges they face as they become a larger part of nerd culture. 
The new documentary "Theo Who Lived" premiers today. The film chronicles the abduction of American journalist Theo Padnos, who was kidnapped by the Nusra Front in Syria in 2012 and held for 22 months. Pandos joins The Takeaway to share his story, and to reflect on the film.