The Takeaway
Hurricane Matthew, Gary Johnson's VP, A Math Disability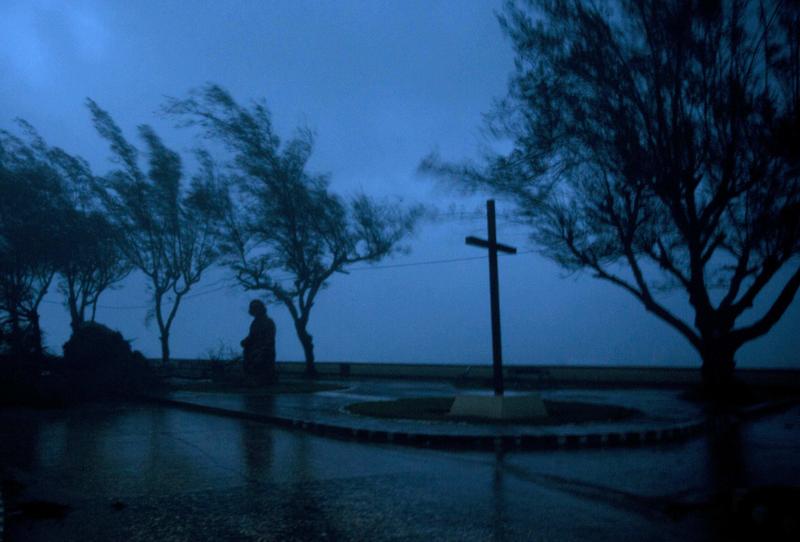 Coming up on today's show:
Hurricane Matthew crossed Haiti yesterday as a Category 4 storm with winds at 145 miles per hour. The island nation was hit hard with heavy rain, flooding, and mudslides. The country is still recovering from the devastating 2010 earthquake that killed 300,000 people and wiped out most of the nation's buildings and roads. Laura Sewell, an assistant country director for the Atlanta-based aid organization CARE, and Nathalie Jolivert, a Haitian architectural designer currently living in New York, weigh in on the storm and Haiti's future.
Takeaway Washington Correspondent Todd Zwillich brings us an update and reaction from the first and only vice-presidential debate between Indiana Governor Mike Pence and Virginia Senator Tim Kaine.
Not included in last night's vice presidential debate was a 2016 VP candidate who has arguably more political experience than either Mike Pence or Tim Kaine: Bill Weld, governor of Massachusetts from 1991 to 1997, and Gary Johnson's running mate. Gov. Weld joins The Takeaway to share his perspective on the debate and the 2016 election. 
Over the last month, inmates across the country have organized the largest prison strike in U.S. history. Now, in what may be a related strike, corrections officers in Alabama are refusing to work. Beth Schwartzapfel, staff writer for the Marshall Project, brings us the latest.
Our next president will confront a world being radically reshaped by new technologies. Kara Miller, host and executive editor of the public radio program Innovation Hub PRI and WGBH, examines the tech challenges facing the next president.
People of all ages struggle with math, but new research suggests that a "math disability" exists. The disorder, known as "dyscalculia," hypothesizes that individuals may in fact possess a brain abnormality that affects procedural memory, which is responsible for learning and automatized skills. Michael Ullman, a professor of neuroscience and director of the brain and language laboratory at Georgetown University, and Tanya Evans, a postdoctoral research fellow in child psychiatry at the Stanford School of Medicine, explain how this could guide future research.