The Takeaway
Policing DNA, Digital Government, "Super Gang" Trial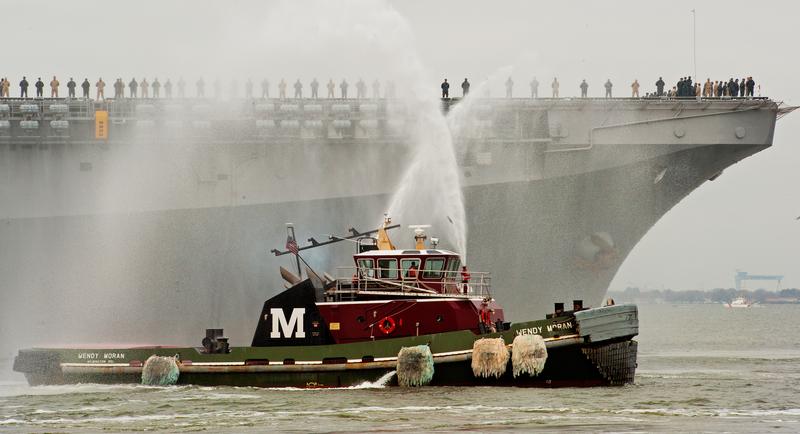 Coming up on today's show:
Yesterday in Washington D.C., a group of former top military leaders warned that climate change is a direct threat to military infrastructure and the security of the nation. Here to comment are retired Navy Admiral David Titley, an expert in the field of climate and national security, and Sharon Burke, senior adviser for the Resource Security program at think tank New America.
Two years ago, Detroit barely survived the nation's largest municipal bankruptcy ever. Now, the city's downtown is booming with new construction, and some long-time residents in outer-lying, mostly-abandoned neighborhoods feel left behind. WDET's Quinn Klinefelter reports.
The biggest street gang trial in recent history has begun in Chicago. It is expected to include months of testimony that shed new light on the violence plaguing the city. Jon Seidel, Federal Courts Reporter for the Chicago Sun-Times, talks about the Hobos gang and how this trial relates to the rise of gun violence.
We teamed up with PRI's radio program American Abroad to host a global town hall discussion about what the world expects to hear from the next president of the United States. Our panelists included Nina Khruscheva, professor of international affairs at The New School, and Michael Oppenheimer, professor of international relations at New York University.
Local police jurisdictions have increasingly been creating their own DNA databases, which exist outside of federal regulation. Our guest Frederick Harran is the director of public safety of the Bensalem Police Department in Pennsylvania, and his department began creating a DNA database in 2010. Also joingin us is Stephen Mercer, chief attorney for the Forensics Division of the Maryland Office of the Public Defender, to discuss issues of consent and predictive policing associated with the practice.
We're teaming up with our partners at PRI and WGBH's Innovation Hub to explore some of the most pressing innovation challenges that will likely face our future president. Megan Smith, U.S chief technology officer at the White House and a former Google executive, weighs in on the future of digital government and considers how best to harness the power of data for good.