The Takeaway
Cease-Fire in Syria, Native American Rights, From School President to Prison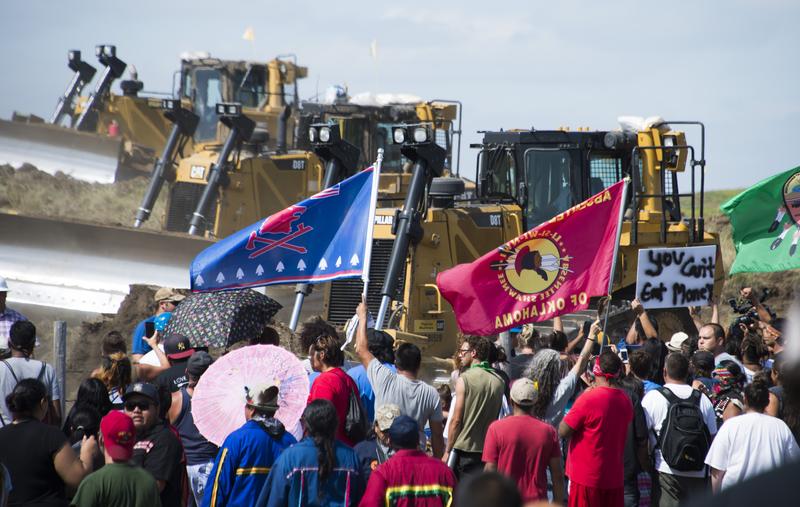 Coming up on today's show:
The U.S. and Russia have agreed to join forces against Islamic jihadists in Syria. Their new plan requires a seven day cease-fire in Aleppo and other besieged areas. David Sanger, New York Times national security correspondent, tells us what it was like to be in Geneva as the deal was negotiated.
Both Hillary Clinton and Donald Trump have released very little information about their health - less than any other presidential candidate ever. Dr. Marc Siegel, an internist in New York City and Fox News Medical Correspondent, on why more transparency should be required.
Concussions in the NFL are giving the top-brass headaches and the players long-term brain damage. The league has introduced new protocols to decrease instances of concussions. Chris Nowinski, co-founder of the Concussion Legacy Foundation, let's us know if the preventative measures actually work.
Last Friday, the Obama administration made an unprecedented announcement in support of Native American rights when it temporarily blocked the construction of the Dakota Access Pipeline. Joining us to discuss the impact of this announcement is James Grijalva, professor of Law at the University of North Dakota and the Director of the Tribal Environmental Law Project.  
Our partners at Retro Report eulogize conservative icon Phyllis Schlaffy. Reporter Kathleen Hughes discusses how she contributed to the fall of the Equal Rights Amendment lead to the rise of Ronald Reagan, the moral majority and the nomination of Donald Trump. 
Connecticut has a problem: Poor schools do dramatically worse than rich schools. Last week, a state Superior Court judge ordered that Connecticut completely overhaul its education system - changing everything from funding, graduation requirements to teacher evaluations. Garth Harries, superintendent of New Haven Public Schools, tells us what the ruling means for his state.
Tourrie Moses was once a highly promising student: Good grades, well-liked, even elected president of the student council in eighth grade. Flash forward to today, Moses is currently serving a 15-year sentence for murder in a New Jersey state prison. We talk to one of Moses' teachers, Dan Gills, who is featured in the documentary about Moses, "The One That Got Away". Also, co-producers Steve McCarthy and John Block weigh in on the systemic causes of Moses' experience.