The Takeaway
The Windy City's Bloody Summer, A Return to Cuba, Saul Williams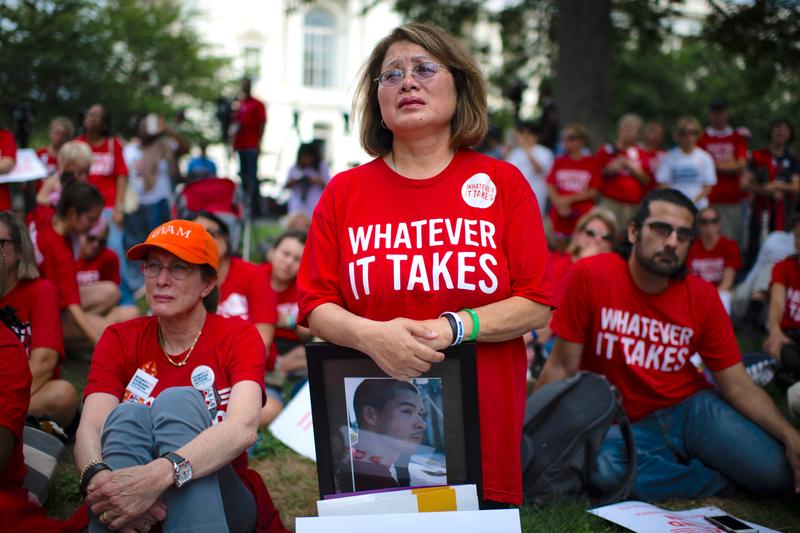 Coming up on today's show:
An analysis from The Guardian revealed that the United Nations has paid tens of millions of its aid dollars to the Syrian government, or companies connected to the regime. Reinoud Leenders, a reader in international relations and Middle East studies at King's College in London, wrote an op-ed on subject and joins The Takeaway to share his perspective. 
How often is aid from government institutions and international organizations used in counterproductive ways? James Robinson, director of the Pearson Institute for the Study and Resolution of Global Conflicts at The University of Chicago, answers. 
In the small community of Hoosick Falls, New York, officials waited more than a year before warning residents that their drinking water was tainted with chemicals. At a state hearing yesterday in Albany, residents shared their stories with lawmakers. Less than 24 hours before the start of the hearings, the state Department of Environmental Conservation declared landfills in the region to be "potential state Superfund sites." John Parker, director of legal programs for Riverkeeper, has the details. 
It appears that August was the deadliest month in Chicago in nearly 20 years, with 78 homicides and over 400 people shot. Mired in violence, the Chicago Police Department is now pushing back against Donald Trump's claims that he could end gun violence "in a week." Ayesha Jaco, the co-founder and current director of the organization M.U.R.A.L, Magnifying Urban Realities & Affecting Lives, discusses the Windy City's bloody summer.
On Wednesday, after more than 50 years of interruption, the first direct commercial flights between the U.S. and Cuba will resume. How do Cubans feel about the restoration of open travel? Carlos Eire, a professor of history and religious studies at Yale University and author of "Waiting for Snow in Havana," which won the national book award in 2003, shares his thoughts. 
The Takeaway concludes its summer protest music series, "People Get Ready," in conversation with poet, musician, and actor Saul Williams, whose songs are mixed with social and political commentary.