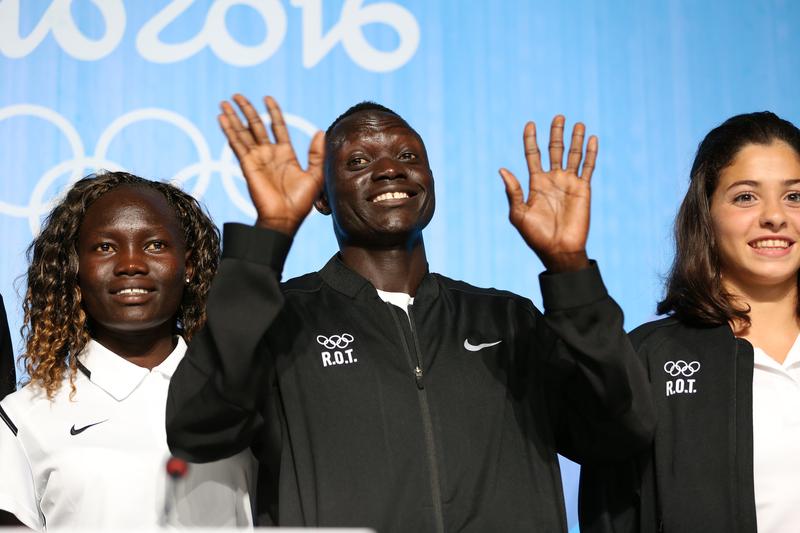 Coming up on today's show:
As fighting continues in Syria, an estimated 250,000 residents of Aleppo have been left without food, medical supplies, or running water. Stephen O'Brien

, The United Nation's under secretary general for Humanitarian Affairs and Emergency Relief Coordinator,

 joins The Takeaway to discuss the crisis in the city.
The Olympic Refugee Team continues to be a source of inspiration for many around the world. If the International Olympic Committee can humanize the aspirations of an individual, is it possible for that compassion to persist beyond the games? The Takeaway checks in on the Olympic Refugee Team competing in Rio. 

New reports show that a Russian hack of the Democratic National Committee may be far greater than initially perceived, with over 100 accounts — including personal accounts — compromised. Gordon Corera, BBC security correspondent and author of "Cyberspies: The Secret History of Surveillance, Hacking, and Digital Espionage," has the details. 
Florida has one of the largest Russian-speaking populations in the country, according to the U.S. Census. And in South Florida, Sunny Isles Beach is known as Little Moscow. WLRN Reporter Mareike Aden talks to residents about a potential Donald Trump presidency.
Rafer Guzman, film critic for Newsday and The Takeaway, drops by to review this week's big new releases, including the Meryl Streep dramedy "Florence Foster Jenkins," Disney's new adventure film "Pete's Dragon," and the R-rated animated comedy "Sausage Party." 
Real-life singer Florence Foster Jenkins could hardly hold a tune, but her determination to sing made her a sensation. We look back at other musical outsiders through the decades with Rafer Guzman.