The Takeaway
Trump Clashes, Harry Potter, Faux Wedding Announcements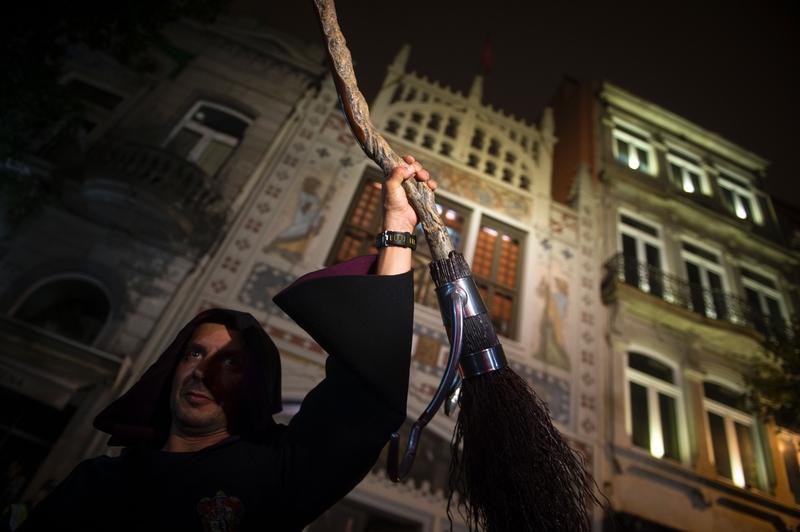 Coming up on today's show:
Aligned in their security concerns about Iran and terrorism in the region, Egypt and other Arab states are getting along pretty well with Israel. As this relationship develops, Palestinians feel their cause is losing attention. Manal Omar, associate vice president for the Center for Middle East and Africa at the United States Institute of Peace, has the details.
Last week, two 12-year-old reporters with the Scholastic News Kids Press Corps — Adedayo Perkovich and Maxwell Surprenant — covered the Democratic National Convention. Today on The Takeaway, they explain how young people are viewing the flourishing battle between Hillary Clinton and Donald Trump. 
Donald Trump is in the throes of a public dispute with Khizr Khan, a Muslim-American attorney and father of a soldier killed in the Iraq War. Khan is calling on Republican Party leaders, including Paul Ryan and Mitch McConnell, to withdraw their support from the candidate. Takeaway Washington Correspondent Todd Zwillich has the details.
Harry Potter has returned in a new play, but this time he's a father struggling with middle age. How will fans handle this new version of their childhood hero? Takeaway Producer Isabel Angell attended a midnight release party for the play to find out.
From 400 C.E. until the 1890s, no Olympic-like games were played. David Goldblatt, a renowned sports journalist and author of "The Games: A Global History of the Olympics," explains how the Olympic Games became an international, multi-billion dollar industry that's changed our politics, environment, and world.
Colin Nissan is a writer and contributor to The New Yorker. He penned a satirical New York Times wedding announcement to provide some humor behind the flowery language and elitist boasting that is often seen in the New York Times' wedding section.