The Takeaway
DNC Tension, Global Investment, A Feminist in The White House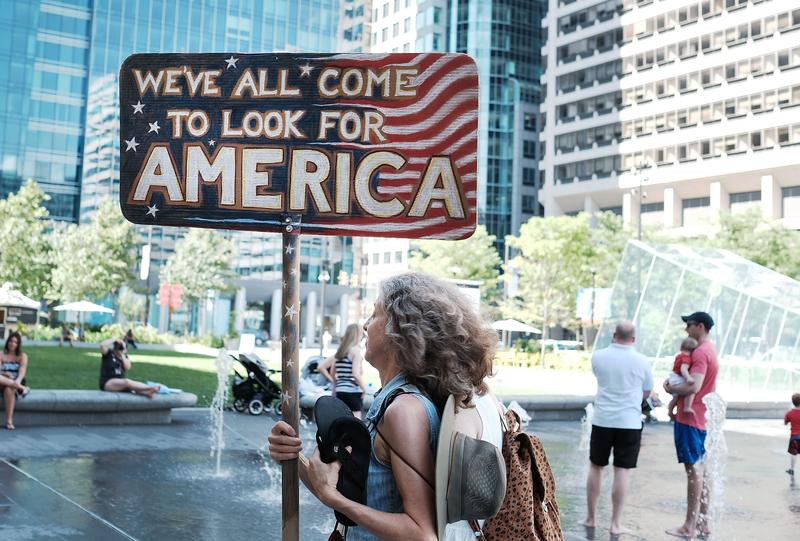 Coming up on today's show:
It's the first day of the Democratic National Convention in Philadelphia. How will a DNC email leak effect the nominating process on the convention floor? For answers, we turn to Takeaway Washington Correspondent Todd Zwillich, who is on the ground this week in the City of Brotherly Love.
Many women around the United States have waited years for a major American political party to nominate a female presidential candidate. U.S. Senator Debbie Stabenow (D-MI) has been among those waiting. She has been trying to help Hillary Clinton break the glass ceiling for decades, and discusses the significance of this week's convention. 
Environmentalist activists are worried about a new bill moving through Congress. If adopted, the legislation may make it easier for big oil companies to secure federal land. Tim Ream, climate and energy campaign director for Wild Earth Guardians, discusses these changes, and what this bill says about the Obama Administration's legacy on climate change. 
Over the weekend, an ISIS suicide attack in Kabul, Afghanistan killed more than 80 people and injured hundreds more during a peaceful demonstration. The United Nations called the attack a "war crime." Here to weigh in on the attack is Scott Stewart, a former terrorism investigator with the State Department.

Earlier this month, more than two dozen governors met in Des Moines, Iowa for the annual National Governor's Association summer meeting. At the event, The Takeaway spoke with Virginia Governor Terry McAuliffe, the chairman of Hillary Clinton's presidential campaign in 2008. He weighs in on the 2016 election, and the problems and opportunities that are facing state governments. 
Doreen Mattingly, an associate professor of women's studies at San Diego State University, is the author of the new book, "A Feminist in the White House: Midge Costanza, the Carter Years, and America's Culture Wars." Today on The Takeaway, she discusses her new work, and what it would mean to elect Hillary Clinton.