The Takeaway
Bernie's Legacy, Unrest in South Sudan, Anna Deavere Smith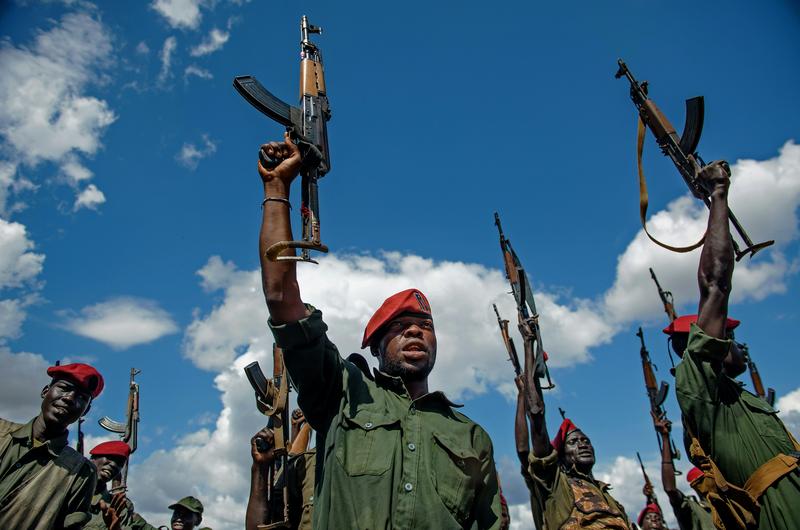 Coming up on today's show:
The Democratic Primary officially ended today as Vermont Senator Bernie Sanders announced his support for Hillary Clinton. Will the movement Sanders started still have legs in 2020? And what will be his lasting impact on the Democratic Party? Nomiki Konst, host of The Filter on SiriusXM Progress, weighs in. 
It's expected that Donald Trump will announce his pick for vice president early this week, and Indiana Governor Mike Pence appears to be the front runner for the job. James Briggs, a reporter for The Indianapolis Star, assesses his candidacy and whether the party could usurp Trump's pick at the convention.
As it enters its fifth year of independence, South Sudan appears to be on the brink of yet another civil war. Hundreds of civilians are fleeing fighting between forces loyal to President Salva Kiir and those loyal to the Vice President Riek Machar. Nok Nora Duany Bassey, founder The American School of South Sudan, has the details.
On Monday in the United Kingdom, British politician Andrea Leadsom pulled out of the contest to become the Conservative Party leader, leaving Theresa May as the only choice for the U.K.'s next prime minister. As David Cameron prepares to step down on Wednesday, Philippa 'Pippa' Malmgren

, founder of the economic advisory firm 

DRPM Group

,

 

looks at the road ahead after Brexit. 
As the prison population continues to grow, states looking to cut costs have turned to private companies to transport prisoners long distances. A new Marshall Project investigation has uncovered a pattern of abuse and neglect in the industry. Eli Hager, a reporter for the Marshall Project, and Roberta Blake, one of the voices featured in the investigation, weigh in.
Today, President Obama will attend an interfaith memorial service in Dallas for the five police officers who were killed in the city last week. Actress, Playwright, and NYU Professor Anna Deavere Smith has dedicated much of her work to issues of race in America. Today on The Takeaway, she discusses how we can find solutions to the problems facing America today.