The Takeaway
Race and Tension, Gary Johnson, Hidden Lunar Code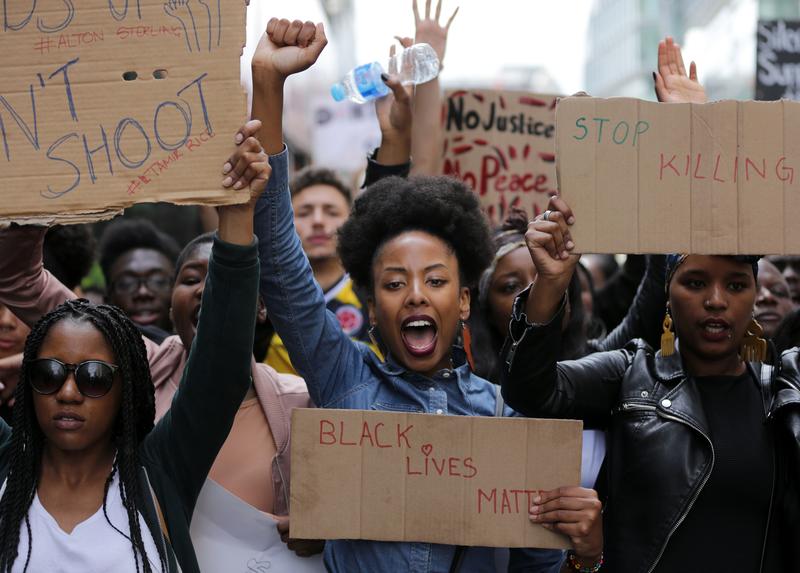 Coming up on today's show:
After a week of violent tension, some are asking if America is seeing the beginnings of a race war. But can there ever be winners and losers in such a fight? Stanley Nelson, a documentary film director and MacArthur fellow who made documentary "The Black Panthers: Vanguard of the Revolution," joins The Takeaway to look back at the history of race relations and violence in the United States.
Gary Johnson, the 63-year-old Libertarian Party nominee for president and former governor of New Mexico, just might make it to the debate stage this fall if he can poll at 15 percent. If there's ever an election where an independent candidate has a chance, is it this one? The Takeaway speaks with Gov. Johnson today. 
In oil-producing regions in Texas, school districts are facing a serious budget crunch as the drilling frenzy of the past few years subsides and oil prices fall into the gutter. Kiah Collier, a public education reporter for The Texas Tribune, explains.
When the computer code used in the Apollo moon missions was uploaded to a popular programming website last week, it was revealed that the MIT engineers who originally wrote thousands of literal pages of code had left behind secret messages and Easter eggs buried between orders controlling the lunar spacecraft. Keith Collins, a reporter with Quartz, has the details.

Science writer Carl Zimmer has obtained the raw data to map every single one of his genes. In a three part series, "Game of Genomes," Carl begins to explore how his DNA shapes the molecules that make up his body. He talks to The Takeaway about this project today. 
In 2012, Brooklyn's Red Hook neighborhood was decimated by Hurricane Sandy, and in many ways, the storm highlighted the gross inequalities present in the city. A group of actors from the Falconworks Theater Company has met with real residents to craft "The Sandy Monologues." Three youth actors — Chance Dixon, Mateo Vidals, and Dontae McCoy Freeman — explain what impact the play has had on their community.