The Takeaway
Dissecting the Chilcot Report, Texting 911, and the Modern Protest Music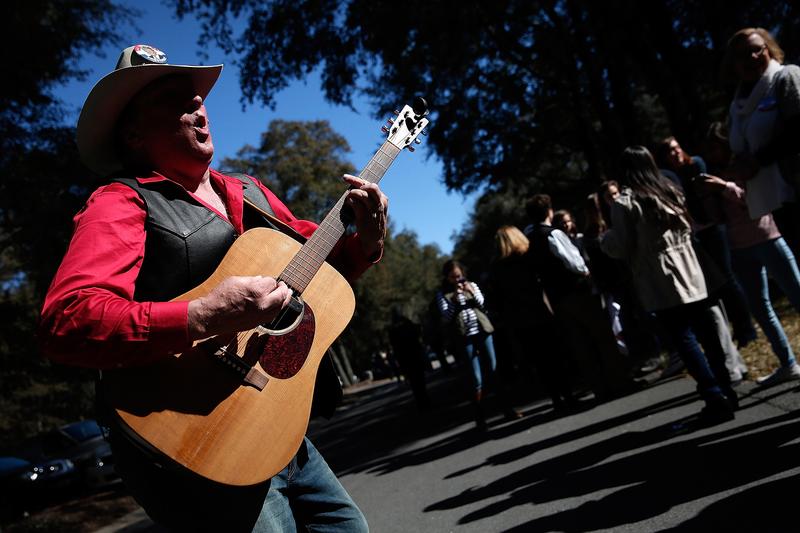 On today's show:
Veterans and their family members have branded the delay of the Chilcot Report "morally reprehensible." Kristofer Goldsmith, who served as a sergeant with the Army's third infantry division from 2004-07, says a civilian inquiry would be an appropriate thing for the U.S. to do.
Police in Baton Rouge, Louisiana, were captured by cell phone footage shooting Alton Sterling, a 37-year-old black man who was selling CDs outside a convenience store. The Department of Justice will be investigating the shooting, Louisiana Gov. John Bel Edwards announced on Wednesday. Meanwhile, protests have grown outside the convenience store where Sterling was shot. Maya Lau, reporter for the Advocate, discusses the incident and the aftermath.  
The World Health Organization has launched an emergency yellow fever vaccination campaign in Angola and Democratic Republic of Congo after an outbreak of the disease has sickened thousands killed upwards of 400 so far this year. Dr. William Ross, a professor of epidemiology at Johns Hopkins Bloomberg School of Public Health and the head of epidemiology at the International Vaccine Access Center, tells us about the challenges of vaccinating these communities.
Should 911 calls be made via text? During the Orlando shooting, some people who were held hostage in the club were afraid that calling 911 would draw the attention of the attacker, but Orlando does not have 911 texting. Only one-tenth of the nation's 6,000 911 dispatch centers can accept text messages, while another 150 are upgrading this year to accept texts. Joseph Giacalone, a professor at John Jay College of Criminal Justice and a retired New York City police sargent, discusses the benefits and the downfalls of 911 texting.
Rikers Island holds 10,000 inmates, and around 800 of them are 21 years old and younger. In 2013, Literacy for Incarcerated Teens came to the prison complex. It was through this program that Robert Galinsky, who now leads LIT's personal development programs, met Marla Riera, who was incarcerated at Rikers Island for 8 months.
Protest music has come a long way since the days of Woody Guthrie. Kraig R. Moss is a country singer and a Trump supporter, and he says "music has changed the world.