The Takeaway
Brexit Backlash, Abortion Fights, Policing the Police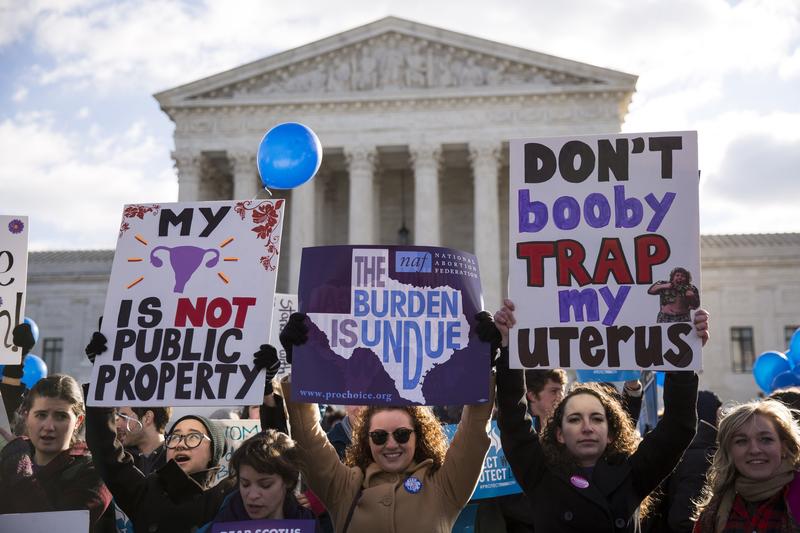 Coming up on today's show:
After last week's Brexit vote, nationalist leaders in France are pushing for their own referendum to leave the E.U. Elaine Sciolino, former Paris bureau chief for our partners at The New York Times, explains what the referendum results mean for France's relationship with the E.U. Constanze Stelzenmüller, the Robert Bosch senior fellow with the Center on the United States and Europe at Brookings, discusses how Brexit is impacting things in Germany. 

Over the weekend, the Democratic Party began drafting its official policy platform as it heads towards the convention. As Takeaway Washington Correspondent Todd Zwillich explains, Vermont Senator Bernie Sanders will have a great deal of influence in drafting the party's agenda. 
On Monday, the U.S. Supreme Court announced its biggest decision on abortion since 2007. The ruling determined that a 2013 Texas law placed an undue burden on women looking to terminate a pregnancy. Ian Millhiser, senior fellow at the Center for American Progress Fund, and Dr. Anne Davis, consulting medical director for Physicians for Reproductive Health, weigh in.
In 2006, the dropout rate in Spokane County was 25.6 percent, while Washington State as a whole had a dropout rate of 5.5 percent. That troubling statistic inspired the community to take action, and a decade later, vast improvements have been made. Reporter Angela Nguyen and Lyndia Wilson, division director at Spokane Regional Health District, explain how the county turned things around. 

The Florida Department of Environmental Protection wants to increase the levels water-permissible toxins. They say the change is safe for Floridians, but some worry that raising toxin levels could harm people and the environment. Jessica Meszaros, a reporter for WGCU and host of All Things Considered, weighs in.
FRONTLINE is releasing a new documentary, "Policing the Police," which looks inside one of the most controversial police departments in the country: The Newark Police Department in New Jersey. Jelani Cobb, a staff writer for The New Yorker and the host of the new documentary, discusses FRONTLINE's investigation.