The Takeaway
Ferguson's First Black Police Chief, the Fight to Retake Fallujah, and Zoos' Ethical Questions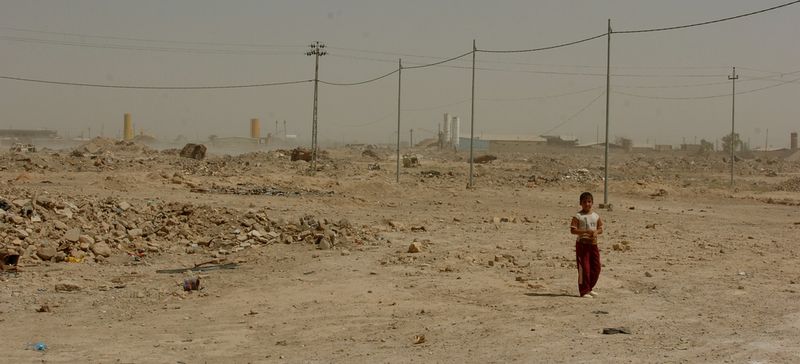 Coming up on today's show:
Iraqi forces -- backed by U.S. military aircraft -- launched an all-out assault to retake Fallujah, the first Iraqi city to fall to ISIS. Michael Pregent, an adjunct fellow at the Hudson Institute and former U.S. Army intelligence officer in Iraq, says America and Iraq are repeating the same old mistakes.
Iraqi security forces retook the city of Ramadi from ISIS in January. This marked the second time 10 years the city has had to be re-taken from extremist forces. Retired Colonel Tony Deane, the author of "Ramadi Declassified: A Roadmap to Peace in the Most Dangerous City in Iraq," talks about the 2006 Battle of Ramadi.
Comedian and actor Paul Scheer has been closely following the election -- for the good material alone. Scheer talks about this insane political circus.
Protests have grown after the death of Harmabe, a gorilla at the Cincinnati Zoo who was shot after a 4 year-old fell into his enclosure. A change.org petition calling for the parents of the 4-year-old boy to be held responsible already had 165,000 signatures by Tuesday morning. Tim Zimmermann of Outside Magazine says bad things happens to animals in zoo's and none of this should come as a surprise.
President Obama is the first sitting U.S. president to ever visit Hiroshima. Seventy years ago, many feared the Nazis would create the first nuclear weapon. A courageous small band of Norwegian commandos embarked on a harrowing middle of the night mission to sabotage Hitler's atomic bomb in German-occupied Norway. In his recent book "The Winter Fortress", journalist and author Neal Bascomb details their epic mission.