The Takeaway
Bernie Bites Back, Obama in Vietnam, Sleep Science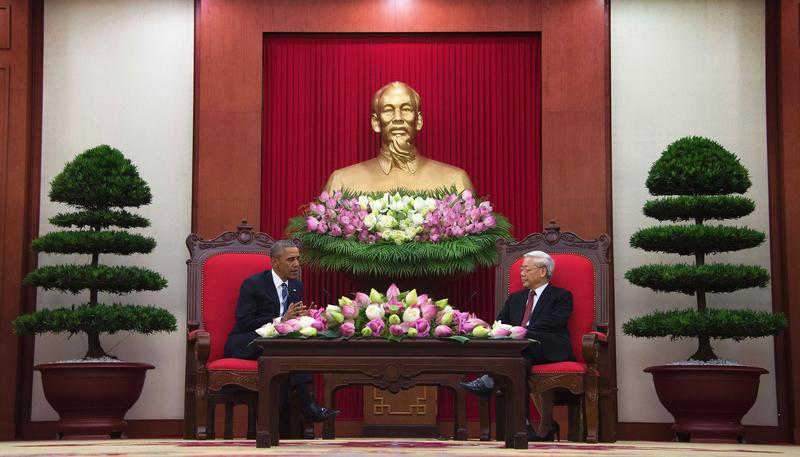 Coming up on today's show:
The World Humanitarian Summit begins today in Istanbul. But the meeting is already off to a rough start. Shannon Scribner, humanitarian policy manager for Oxfam, and Jason Cone, executive director of Doctors Without Borders: USA, discuss the summit and the issues at hand. 
Voters in Austria headed to the polls on Sunday to elect a new president. Though the race was initially too close to call, Green Party candidate Alexander Van der Bellen was declared the winner after officials counted mail-in absentee ballots. Alison Langley, a journalist based in Vienna, has the details. 
The divide between Bernie Sanders and the Democratic Party continues to grow. Sanders and his supporters claim the party's process has unfairly benefited Hillary Clinton, and now the senator from Vermont is openly supporting Tim Canova, who is running against DNC Chair Debbie Wasserman Schultz. Canova, Democratic candidate for Florida's 23rd congressional district, weighs in today on The Takeaway.
Today, the San Jose Sharks are back in St. Louis for Game 5 of the Stanley Cup playoffs. But playing across time zones is difficult, particularly in the NHL. Mike Potenza, the strength and conditioning coach for the San Jose Sharks, and Cheri Mah, a sleep research fellow at the UCSF Human Performance Center, explain how pro sports teams use sleep science to boost their performance.