The Takeaway
Pope Francis Calls for Acceptance, Alabama Governor Scandal, 'The Shadow World' at Tribeca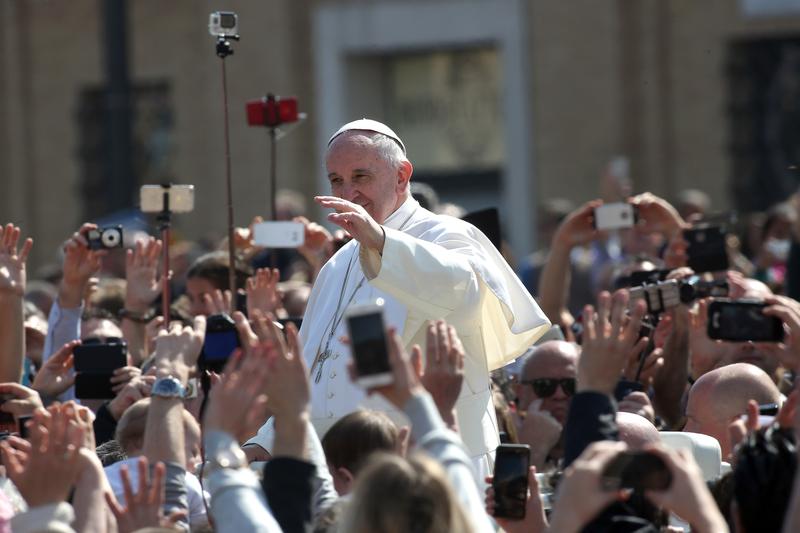 Coming up on today's show:
Pope Francis on Friday called for more grace, less dogma on issues of divorce and contraception. The speech comes as he heads to Lesbos, the epicenter of the refugee crisis. We'll discuss what this means for the Catholic Church with Michael O'Loughlin, religion journalist and author of "The Tweetable Pope" and Lisa Duffy, Catholic blogger, divorce recovery expert and author of several books.
Ninety percent of world trade happens by sea, and private military contractors are often relied up to protect storage ships from pirates. Where do these people who protect the ships come from--and is there any way to know how many pirates they've killed? Suroosh Alvi, VICE founder, talks about these issues and his new documentary, Floating Armories.
The radio as a time capsule? A new site, www.radiooooo.com, allows you to travel the world and go back in time to listen to the music of a specific time and place. Culture reporter Melissa Locker takes us back to Argentina in the 1930s and more.
Alabama Gov. Robert Bentley is facing impeachment for an alleged relationship with a former staffer. In recorded tapes the Governor can be heard making explicit comments to his top adviser, Rebekah Mason, who has since resigned. And the House Speaker is also under indictment. Kyle Whitmire, state political columnist for AL.com and the Birmingham News, is here to discuss if the historic impeachment is even possible.
If there's anything we learned from this week's Panama Papers revelations, the internationally interconnected illicit shadow money is. "The Shadow World," a documentary about the international arms trade, will premiere at the Tribeca Film Festival. Andrew Feinstein, the author of the book of the film is based on, will discuss the global arms trade.