The Takeaway
Searching for Security in Brussels, Latino Super PACs, Infrastructure Success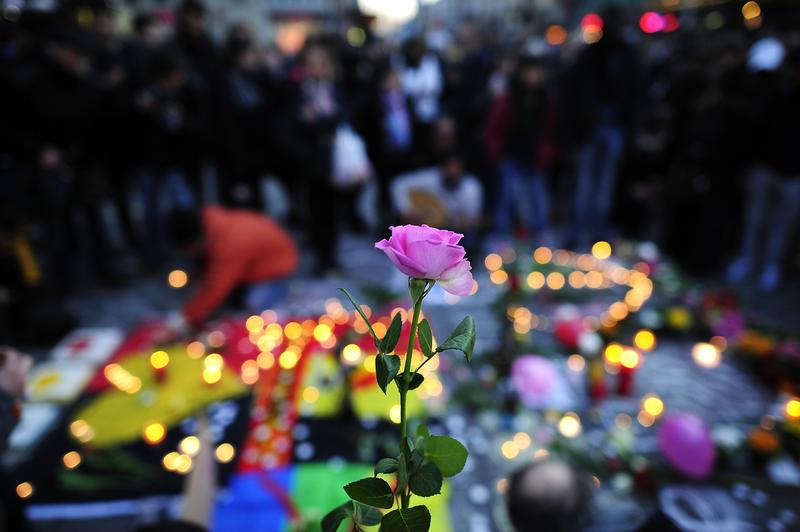 Coming up on today's show:
In the wake of Tuesday's deadly terror attacks in Brussels, Ian Lesser, senior director of the German Marshall Fund of the United States, analyzes the factors that contributed to the chaos, and the intelligence breakdown that allowed for an attack.
Is the political fragmentation of Belgium putting the rest of Europe at risk? Constanze Stelzenmüller, Robert Bosch senior fellow with the Center on the United States and Europe at the Brookings Institution, answers.
The conservatively-oriented Libre Initiative, which is funded by the Koch Brothers, has been working throughout the country to court prospective Latino voters. Daniel Garza, executive director of The Libre Initiative, explains how his organization is hoping to shape the 2016 election.
The Justice Department announced this week that it no longer needs Apple to unlock the phone used by one of the San Bernardino shooters. Jeff Smith, associate director of the National Center for Media Forensics at UC Denver, discusses the modern challenges of digital forensics.
Though America's infrastructure is crumbling, the Twin Cities has built a light rail line connection, which has changed the quality of life for area residents. Commissioner Toni Carter, District 4, Ramsey County, St. Paul, shares this infrastructure success story.
Delays in approving American infrastructure projects cost the United States more than twice what it would cost to fix infrastructure outright. Philip K. Howard, chair of the reform organization Common Good, explains how redesigning the infrastructure approval process can save money, time, and the environment. 
After Tuesday's deadly attacks, what does Belgium need to do politically and economically in order to recover? How can it restore the public's trust in state security operations? Belgian Ambassador Marc Calcoen answers.