The Takeaway
As The World Pays Tribute, The Takeaway Remembers Nelson Mandela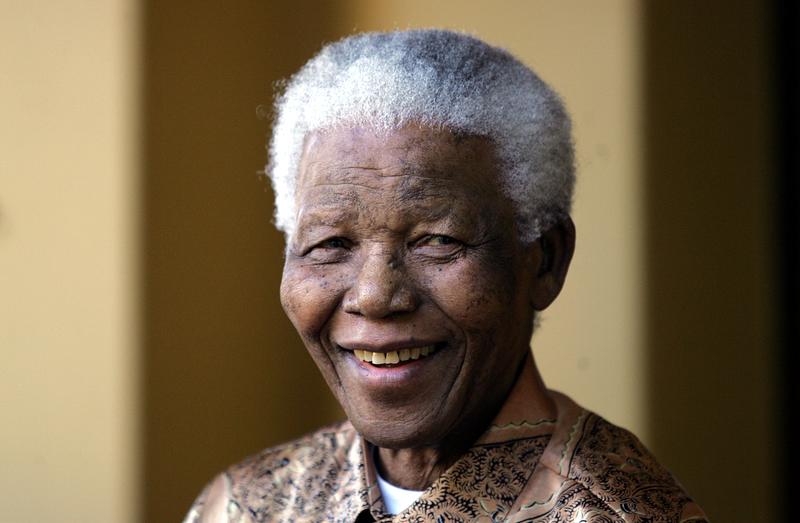 "What counts in life is not the mere fact that we have lived. It is what difference we have made to the lives of others that will determine the significance of the life we lead," Nelson Mandela once said.
Today, the world mourns the loss of the great Nelson Mandela, the former South African president who spent 27 years in prison and emerged to lead South Africa out of decades of apartheid. He died quietly in his home yesterday at the age of 95. 
On this day, The Takeaway remembers Mandela—a man who was all at once a peacemaker, a statesman and a champion of reconciliation with influence that reached far beyond South Africa. On this sad day filled with hope, we hear from Mandela in his own words, testimony from those touched by him, those who knew him, and those who are in his debt.
Madiba's compatriot, Denis Goldberg, served alongside Mandela throughout the anti-apartheid movement. Goldberg, a white South African, was also tried alongside Mandela in 1963. Both men, along with five others, were sentenced to four life sentences for their political activism. Goldberg says they spent 22 years in prison not dreaming of victory, fame or being president someday.
Ntshepeng Motema is a 29-year-old freelance South African journalist. Even though she only met Nelson Mandela once briefly, she—like so many other South Africans—feels like she knew him from a very young age and offers a remembrance of Madiba. 
Even though he is gone, Mandela's voice and words are very much with us. We hear from him in his own words, listening back to some of his greatest speeches.
Also weighing in is Verne Harris, who has been Mandela's archivist since 2004. He's the head of memory programming at the Nelson Mandela Centre of Memory at the Nelson Mandela Foundation and he shares the ways Mandela's legacy will be preserved. 
Our own John Hockenberry also pays tribute to the man from a remote village in South Africa that became a symbol of justice and freedom for all people.
Help us remember Nelson Mandela by answering this: What one word best sums up Mandela? And why? Share your thoughts in the comments, tweet us or post on Facebook. You can also give us a call at 1-877-869-8253.
Photo Slideshow: The Life & Times of Mandela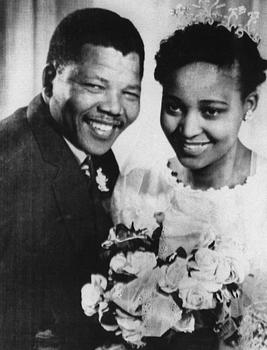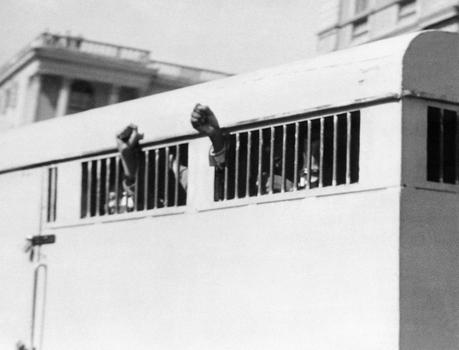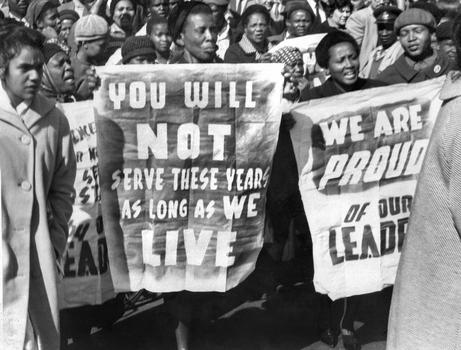 African women demonstrate in front of the Law Courts in Pretoria, 16 June 1964, after the verdict of the Rivonia trial, in which eight men, among them anti-apartheid leader and African National Congress (ANC) member Nelson Mandela, were sentenced to life imprisonment. The eight men were accused of conspiracy, sabotage and treason. 

( OFF/AFP/Getty Images )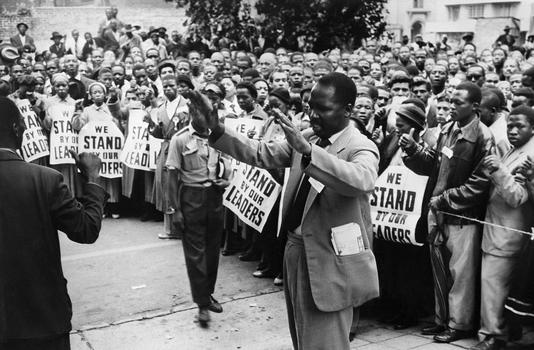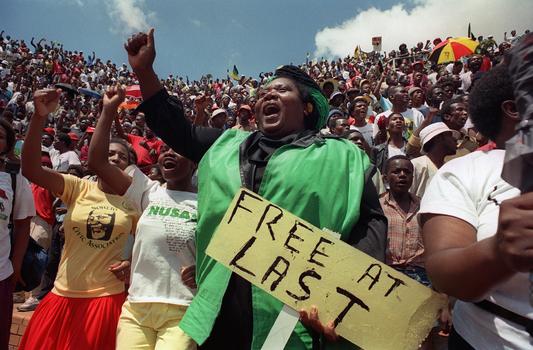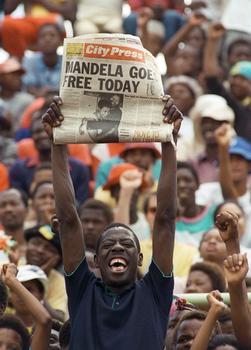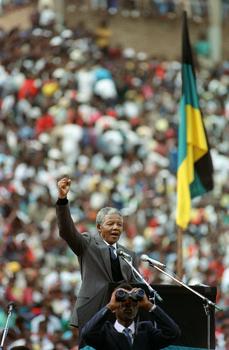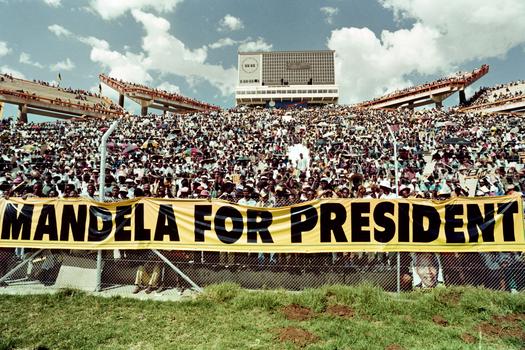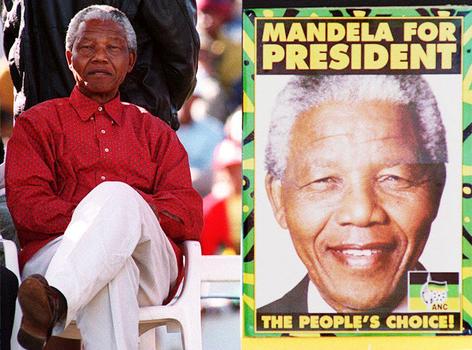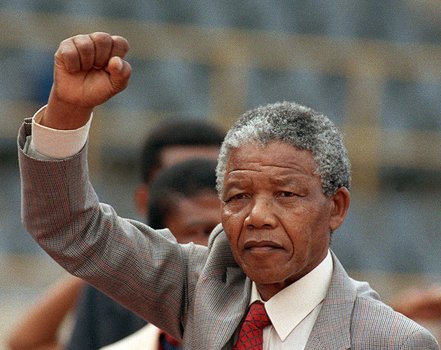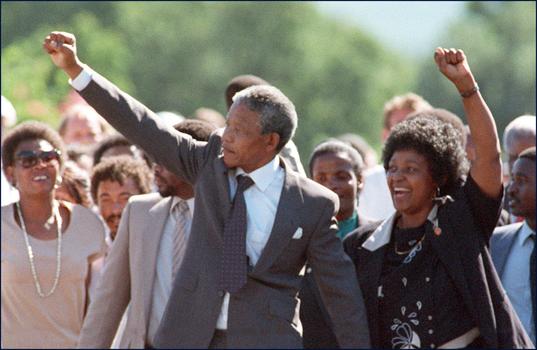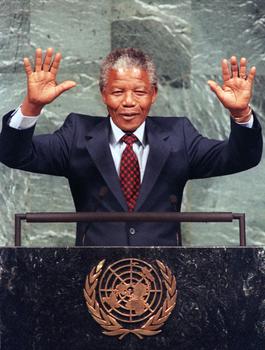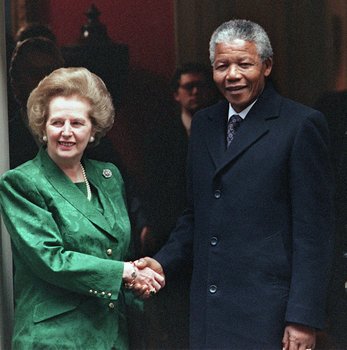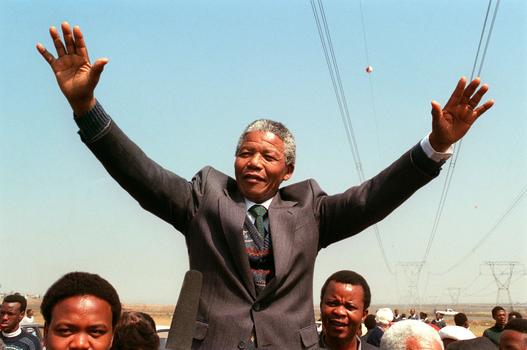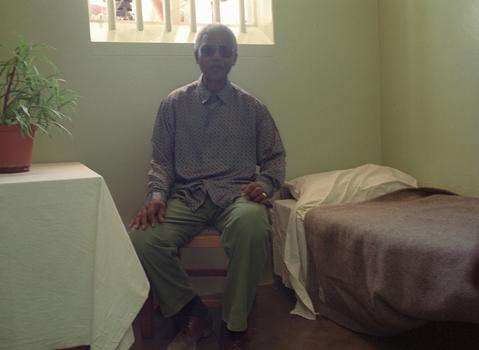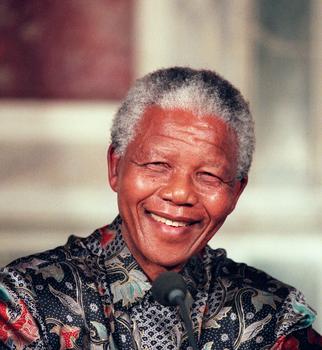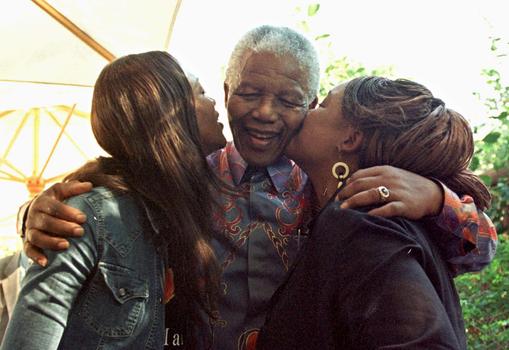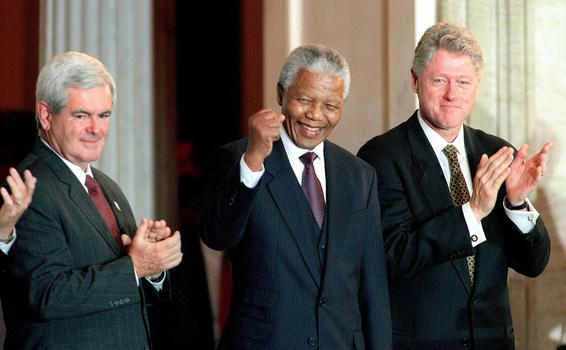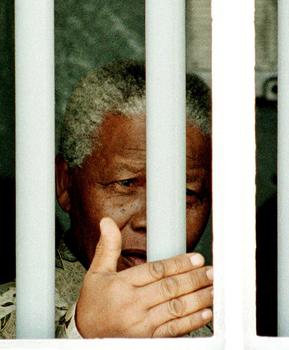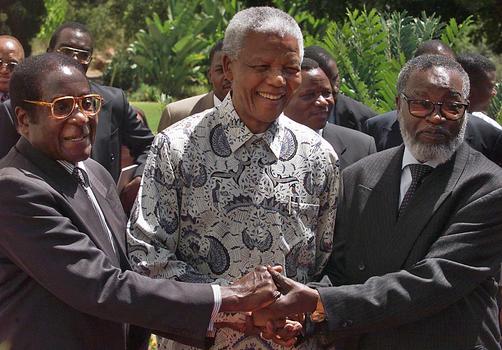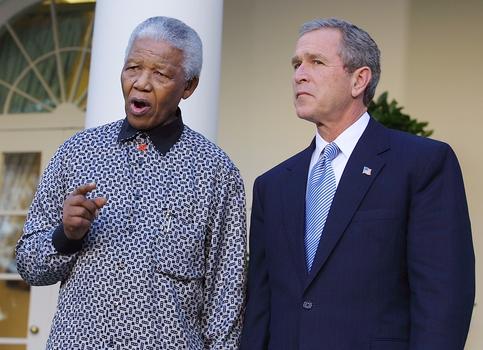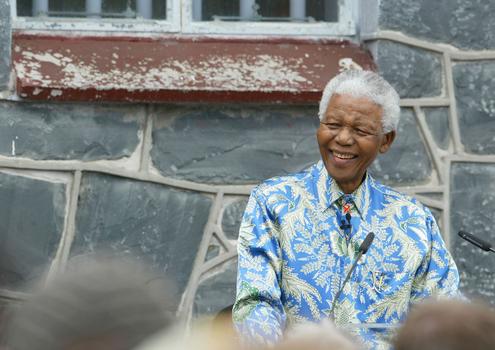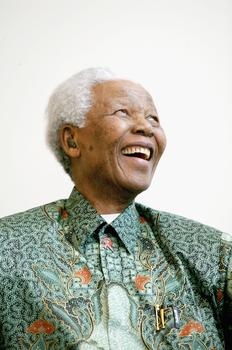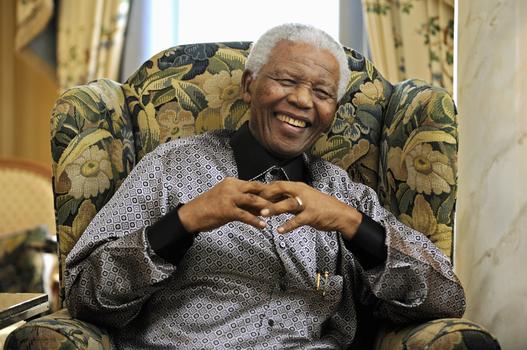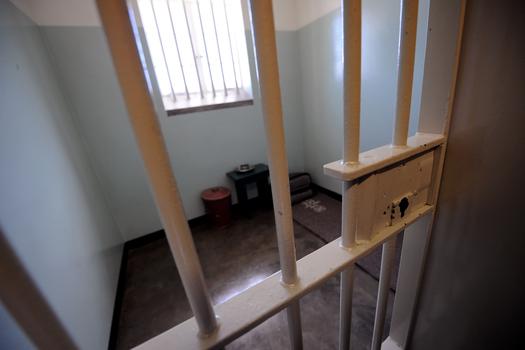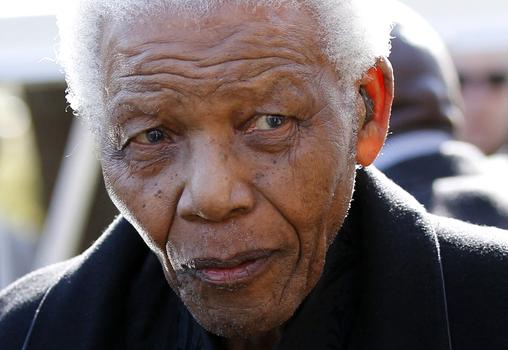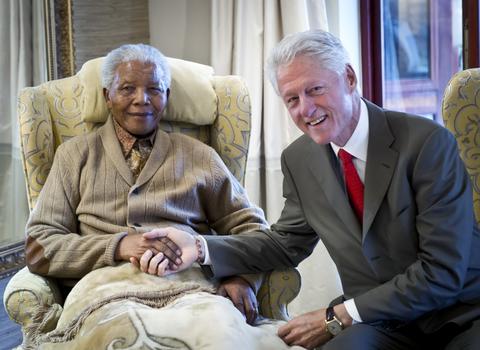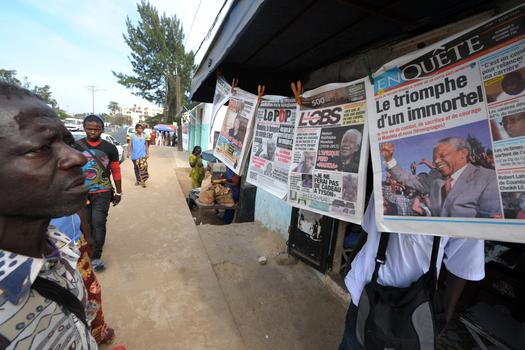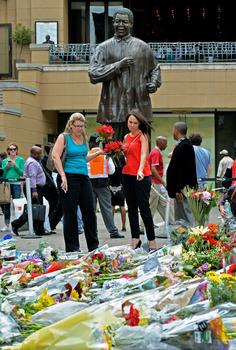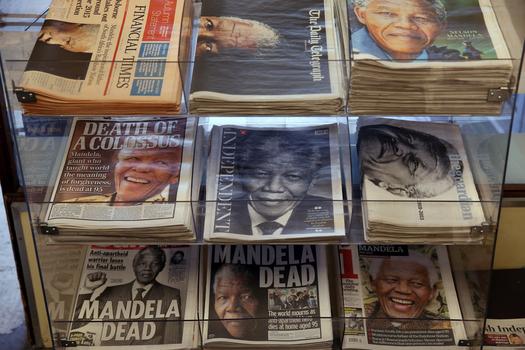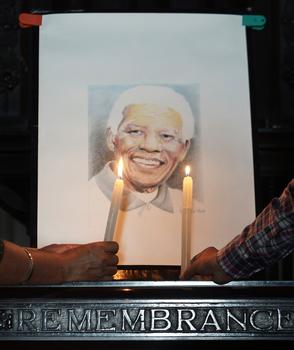 of