The Political Impact Of Donald Trump's Second Amendment Remarks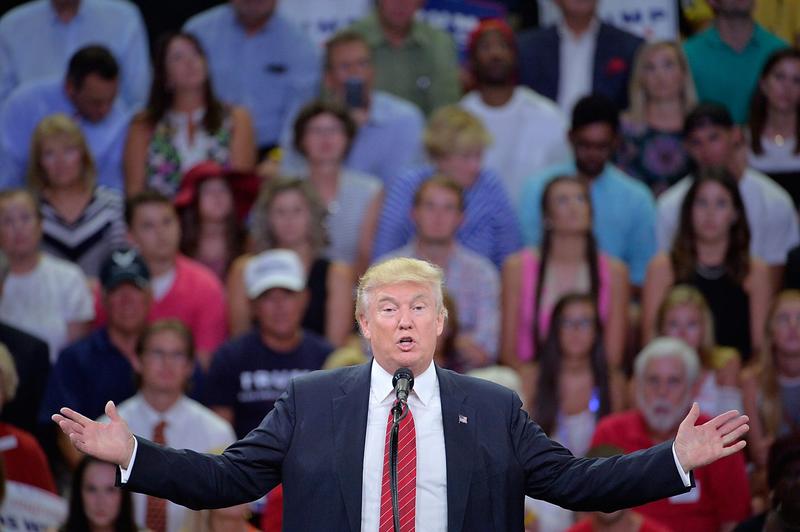 Republican presidential nominee Donald Trump is being criticized for statements he made during a campaign rally in North Carolina yesterday, which some people are interpreting as a call for violence against Democratic nominee Hillary Clinton.
Trump said that Hillary Clinton wants to "essentially abolish" the Second Amendment, and "if she gets to pick her judges, nothing you can do, folks. Although the Second Amendment people, maybe there is, I don't know."
The Clinton campaign issued a statement saying, "What Trump is saying is dangerous. A person seeking to be president of the United States should not suggest violence in any way."
Here & Now's Jeremy Hobson discusses the latest with NPR's Ron Elving.
Guest
Ron Elving, NPR senior Washington editor and correspondent. He tweets @NPRrelving.
Copyright 2016 NPR. To see more, visit http://www.npr.org/.