The Philadelphia Folk Festival Sessions On World Cafe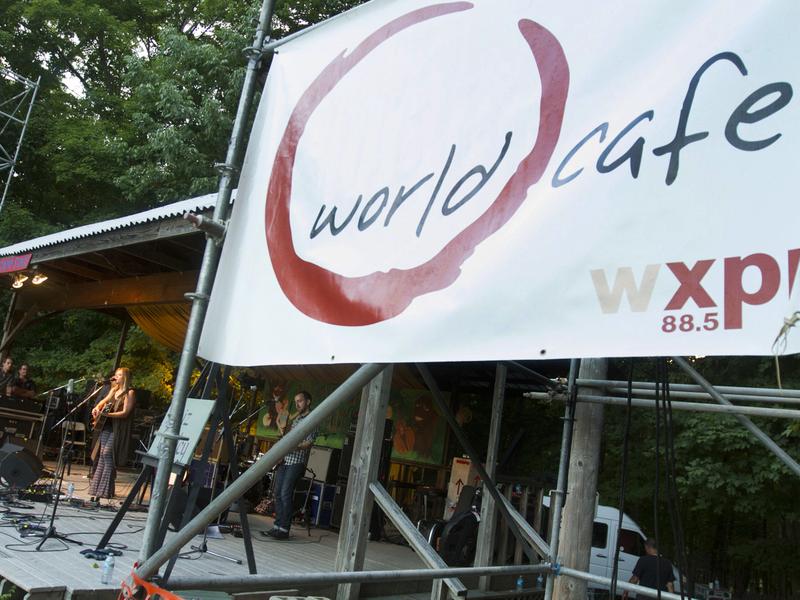 Hear three sessions recorded during World Cafe's yearly visit to the Camp Stage at the Philadelphia Folk Festival. This year's event, the 55th annual installment of the festival, took place Aug. 18-21, 2016.
Liz Longley

Singer-songwriter Liz Longley recently released her new album Weightless, produced by Band Of Horses bassist Bill Reynolds. Longley, who's originally from the Philadelphia suburbs, moved to Nashville in 2011 and put out her self-titled Sugar Hill Records debut in 2015. Enjoy her live performances of the new songs "Weightless" and "Swing."

The Sheepdogs

The rock band The Sheepdogs is the pride of Saskatoon, Saskatchewan. It's a classic, driven band with a penchant for twin guitar leads. In 2011, The Sheepdogs won a contest for unsigned bands and got to be on the cover of Rolling Stone; the band has also had the honor of having one of its songs played as the goal song for Canada's national hockey team. We'll hear music from The Sheepdogs' latest album, Future Nostalgia.

Quiet Life

Quiet Life is led by brothers Sean and Ryan Spellman, who put out their first album in 2007. The band's latest album, Foggy, is a summery album written when Sean spent a couple of months on the shores of Rhode Island. It was recorded just outside Philadelphia in Dr. Dog's steamy, AC-less studio — perfect for a humid night at the folk festival. Hear the band perform two songs from the album in this session.
Copyright 2016 WXPN-FM. To see more, visit
WXPN-FM
.