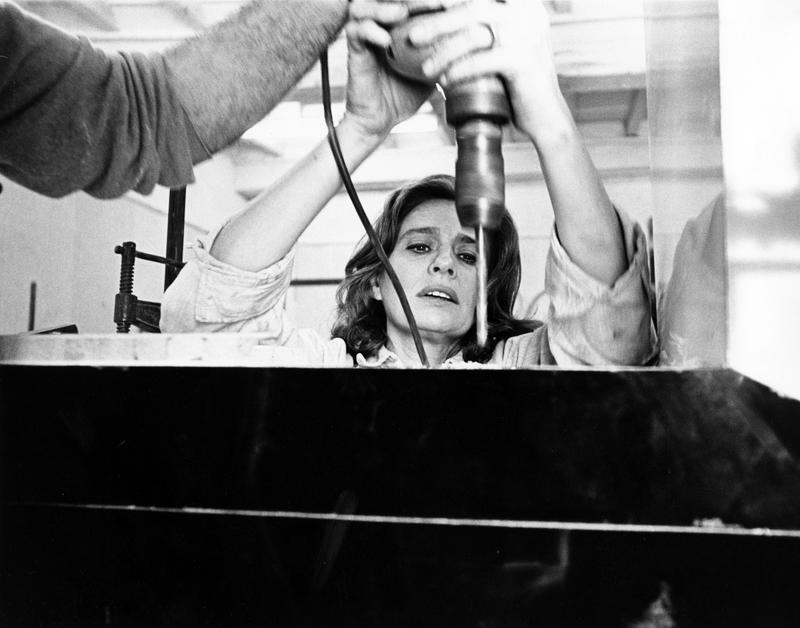 Views on Art host, Ruth Bowman, interviews American sculptor, Beverly Pepper about her recent work.

New York City-born, Beverly Pepper turned to sculpture after spending the first 10 years or so of her artistic career as a painter. In this interview with Ruth Bowman, Pepper does not hesitate to express her intentions as an artist, articulating the personal belief that her work is very feminine, sensual, and geological rather than geometric in its form.

Her main concern, however, is with the concept of involvement. She says, the prime function of art, in a world that is increasingly hostile, is to get people involved. Pepper and Bowman go on to discuss public art in New York City and in her current home in Italy, and the significance of the surrounding environment in which the work is placed.

She is uplifted by the proliferation of public art in cities like New York and suggests it is related to a growing recognition among the public, of art in the everyday, in commercially produced objects like the radio. Listen to the full interview to learn more about the Pepper's artistic process and how she once found herself trapped in her own sculpture!
WNYC archives id: 9784