The Future Of Your Trash, As Seen By America's Largest Waste Company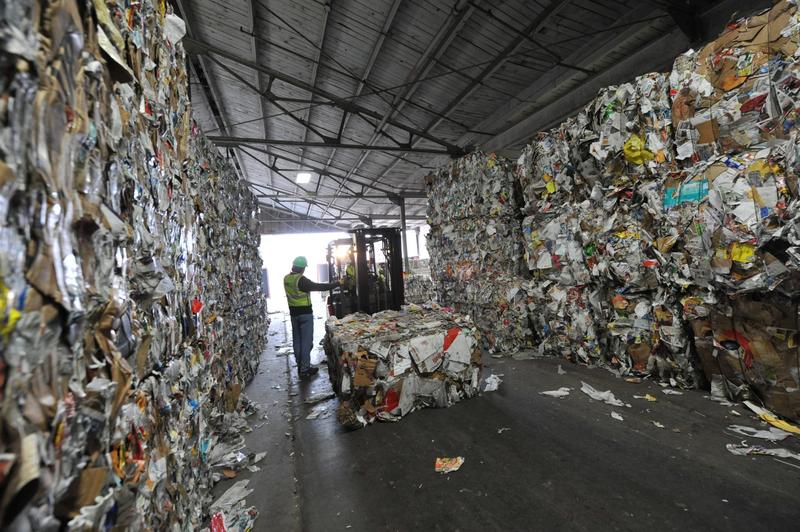 The United States produces more than 250 million tons of waste every year, with 65 percent pure trash, according to the Environmental Protection Agency's latest data from 2013.
Now, the waste landscape is changing.
As online retailers like Amazon continue to grow, companies like Waste Management — the largest disposal company in the U.S. — have to adapt.
In this conversation from Here & Now's View From The Top series, host Jeremy Hobson speaks with Waste Management President Jim Fish about how the company is changing and what he believes may be the future of trash and recycling.
Guest
Jim Fish, president and chief financial officer of Waste Management. The company tweets @WasteManagement.
Copyright 2016 NPR. To see more, visit http://www.npr.org/.