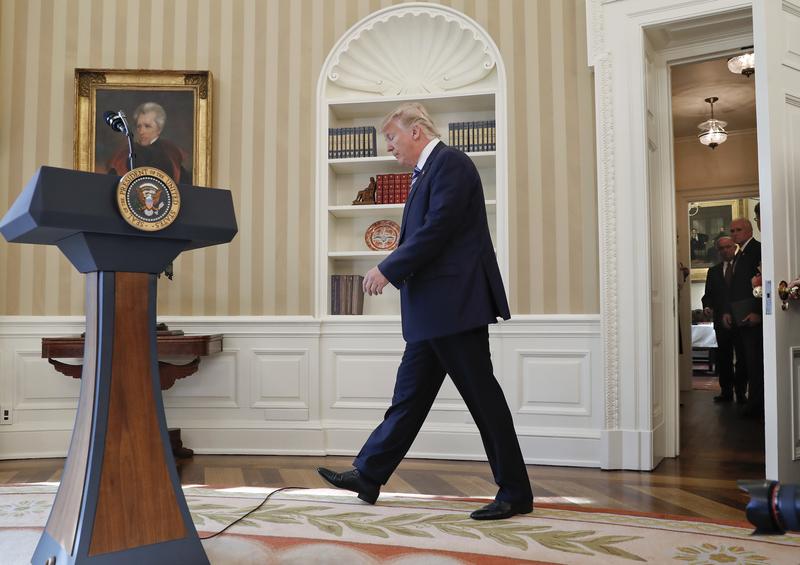 We're a quarter of the way into the first 100 days of the Trump administration. From the never ending controversy around the executive order on immigration to the ousting of his National Security Adviser, it's starting to look like it might be a bumpy 4 years.
During his first 25 days in office, how has Trump challenged not just old policies but basic American norms?
On this episode of Indivisible, WNYC's Brian Lehrer is joined by James Fallows, national correspondent for The Atlantic and former speechwriter for President Carter.
At just 25 days into his presidency, do you think Trump is doing a good job so far? #IndivisibleRadio

— WNYC (@WNYC) February 15, 2017
Plus Death Sex and Money's Anna Sale joins Brian for your Valentine's Day stories of relationships which challenged a firmly held political belief.
#IndivisibleRadio tackles love on Valentine's Day: have politics put stress on your relationship?

— WNYC (@WNYC) February 15, 2017
Here are some tweets from this episode:
Indivisible Week 4: The First 25 Days