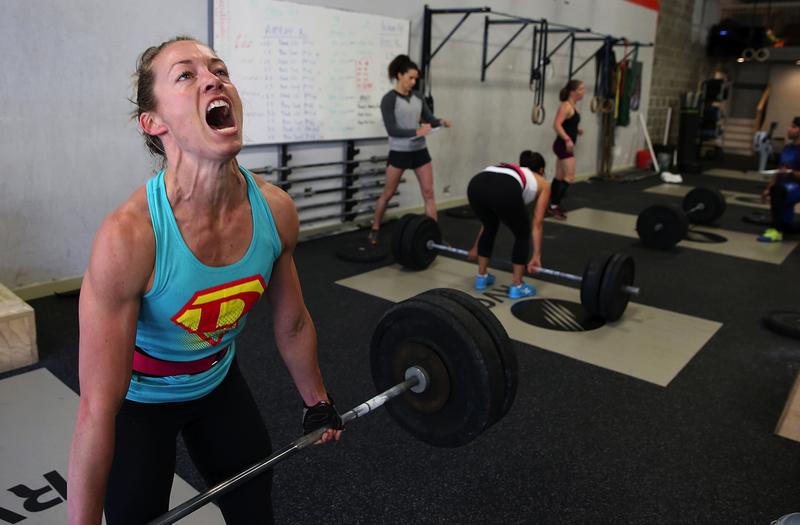 Promoted as both a physical exercise philosophy and a competitive fitness sport, CrossFit workouts incorporate high-intensity interval training, olympic weightlifting, plyometrics, powerlifting, gymnastics, girevoy sport, calisthenics, strongman, and other exercises.
In many ways, the tribes of CrossFit drink in pain like nectar. Their goal? Extreme physical and mental fitness—a trend that thousands have been flocking to. In 2005, there were only 13 CrossFit gyms across the country. Today, there are more than 9,000. But CrossFit is not just a fitness trend, it's a philosophy too.
We spoke with J. C. Herz, author of "Learning to Breathe Fire: The Rise of CrossFit and the Primal Future of Fitness" about what's behind this fitness craze. We also heard from Angie and Chris Mundt, who run CrossFit Unshackled in Rochester, Minnesota.