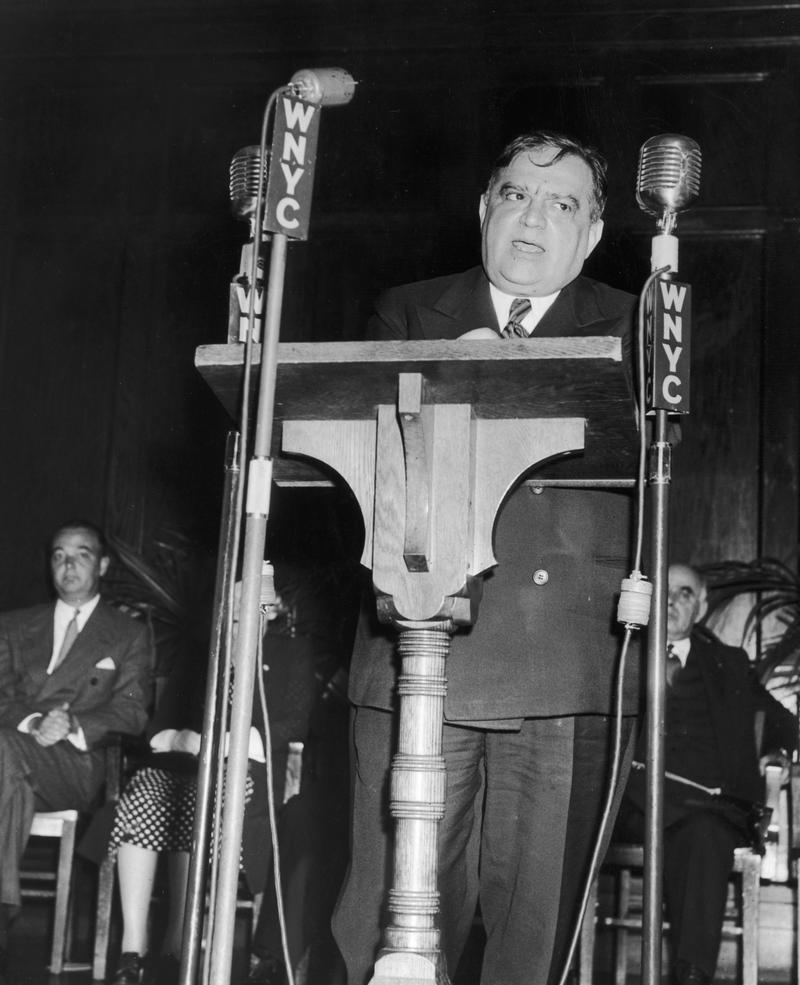 This episode is from the WNYC archives. It may contain language which is no longer politically or socially appropriate.
The Mayor speaks on the occasion of a convention in Albany for the purpose of revising the state constitution.

"I now respectfully beg of the convention, and most earnestly plead, that the proposed constitution should not be submitted as a single proposal. Please give to the people of the state the opportunity to vote separately on the various proposals."

Constitution changes would give to those outside of New York City 94 representatives; people in NYC would only get 65.

Regarding the housing amendment, asks for a separate vote.

Missing proposal: the right of the state to have complete control of the water and water power in its boundaries.

Judiciary article is most disappointing because it fails to provide for reorganization of courts.

Article 25, the Anna Swift Amendment, Grade crossing proposal, Transit unification proposal, Social welfare and civil rights proposal. Proportional representation - all must be separated.
Audio courtesy of the NYC Municipal Archives WNYC Collection
WNYC archives id: 71548
Municipal archives id: LT4001