The Brian Lehrer Show
#AskTheMayor; Control of Mosul Proves to be Elusive; Fearless Women on Wall Street; The Firestorm Around 'Open Casket'; Outsider's Guide to Hollywood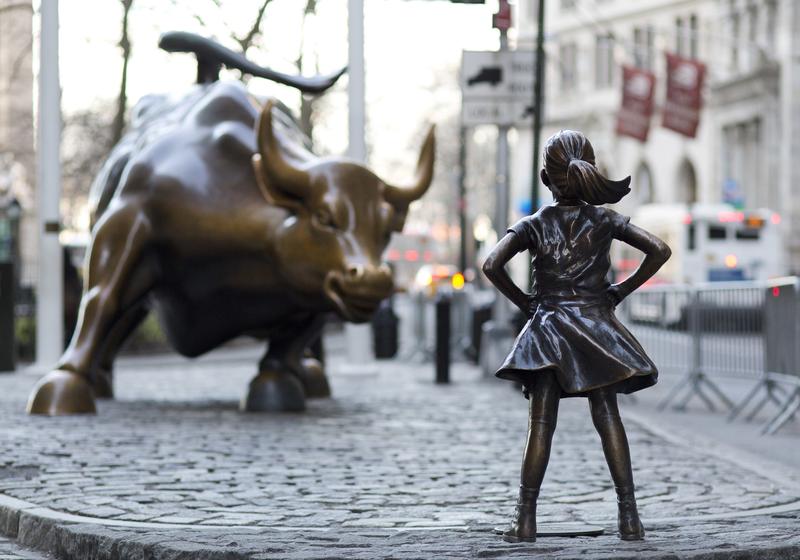 Coming up on today's show:
Bill de Blasio, mayor of New York City, takes calls from listeners and discusses this week in NYC.
Thomas Gibbons-Neff, Washington Post staff writer and a former Marine infantryman, and Michael Gordon, New York Times national security correspondent and author of The Endgame: The Inside Story of the Struggle for Iraq, from George W. Bush to Barack Obama (Vintage, 2013), discuss recent developments from the Iraq-U.S. led offensive to reclaim the city of Mosul from ISIS.
Erin Duffy, who formerly worked on Wall Street and is the author of Bond Girl: A Novel (William Morrow, 2012), discusses how the "Fearless Girl" statue is a poignant reminder of why women decide to work on Wall Street to begin with.
This year's Whitney Biennial became the center of controversy after Dana Schutz, a white artist, displayed her depiction of Emmett Till's funeral. The writer Antwaun Sargent discusses the painting titled "Open Casket," the consequent protest from the black community and how the issue of appropriation played out in the art world.
Jay Chandrasekhar, the director (of "Super Troopers," among other movies, and television shows like "Arrested Development" and "New Girl"), actor, TV writer and comedian and the author of Mustache Shenanigans: Making Super Troopers and Other Adventures in Comedy (Dutton, 2017), discusses growing up Indian-American in the white suburbs of Chicago, building a career in comedy in America and the soon-to-be released sequel, "Super Troopers 2."